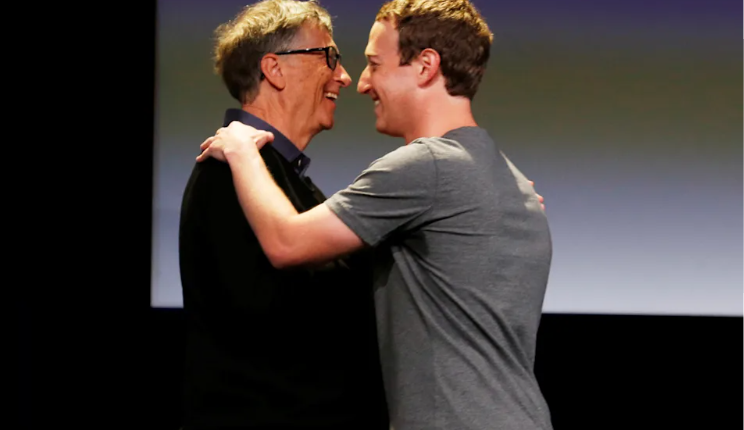 19th century American author Mark Twain once famously remarked, "I have never let my schooling interfere with my education", and in the 21st century, Mark Zuckerberg, Bill Gates, Larry Page and other wealthy self-made billionaires reinforced that sentiment by dropping out of college and founding billion-dollar companies.
Life is a process of learning, and organised education is imperative to an individuals overall growth and progress. Educational qualifications give individuals credibility in the real world and open up doors of employment and means to earn money.
But it's probably not for everyone. The world's richest self-made billionaires are in fact college dropouts. This doesn't endorse the idea that everyone must follow the same path, because these individuals dropped out of Ivy League colleges.
While their success cannot directly be attributed to their dropping out of school or college, it cannot also be attributed to their enrolment in these institutions. Nonetheless, it's interesting to check out the 'ultimate drop-out list' based on their current estimated net-worth.
1: Bill Gates – Estimated Net Worth: US$149 billion ($197.61 billion)
Gates didn't drop out of Harvard on a whim. The world's most successful dropout took a calculated decision to drop out, not once but twice, from the same university to focus on his flourishing software company Microsoft. The dropping-out was certainly worth it with Microsoft growing to become one of the world's most valuable companies – currently worth more than $300 billion.
2: Mark Zuckerberg – Estimated Net Worth: US$129 billion ($171 billion)
Zuckerberg quit Harvard in 2005 to focus on growing Facebook, which was at the time not yet known as Facebook (As of 29 October, 2021 Facebook has been rebranded as Meta). He started the social media platform while studying at the esteemed college.
Source: https://au.finance.yahoo.com