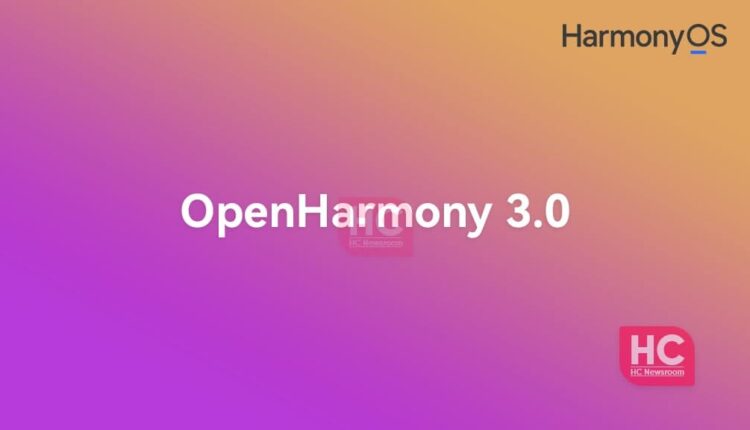 Last Thursday, OpenAtom Foundation has started a new chapter in HarmonyOS open source project development and launched OpenHarmony 3.0. The latest version has been announced to release on September 30 and it's unveiled as scheduled.
According to the information, the OpenHarmony 3.0 will pave our way to the HarmonyOS 3.0 operating system version. Reports reveal that the HarmonyOS 3.0 will launch soon but there's no official information available on this matter at the moment.
Meanwhile, we'll dive deep into the OpenHarmony 3.0 and find out, what this new version brings to the consumer.
As mentioned on the released notes, the OpenHarmony 3.0 is based on the OpenHarmony 2.2 Beta 2 and brings substantial improvements over the past version and optimizes the operating system including the followings:
New features and functions of the standard system:
The user program framework supports service capability (ServiceAbility, DataAbility) and thread model.
Supports file security access, that is, the ability to convert files into URIs and resolve URIs to open files.
Support the basic ability of device management PIN code authentication.
Support the basic capabilities of relational databases and distributed data management.
Support Ark JS compilation toolchain and runtime, support OpenHarmony JS UI framework application development and operation.
Support remote binding ServiceAbility, FA cross-device migration capabilities.
Support application notification subscription and application notification message redirection capabilities.
Support the input method framework and support the input of basic English letters, symbols, and numbers.
The camera application supports basic capabilities for previewing, taking pictures, and recording videos.
Support CS basic call and GSM short message capabilities.
Support timer capability and provide timing time zone management capability.
Under the distributed networking between standard devices, it provides permission verification functions when applications access peer resources or capabilities across devices.
New features and functions for lightweight and small systems:
New lightweight distributed capability enhancements are added to support starting Ability on standard systems from lightweight systems.
Soft bus capability enhancement support, providing authentication channel transmission capability, used for device binding.
Enhanced support for lightweight globalization capabilities, and support for 31 new languages.
A new permission attribute field and its writing interface are added to the lightweight system, and upper-layer applications can implement related services through this field.
OpenHarmony 3.0 launched and matches the following development environment:
What is OpenHarmony:
The OpenHarmony is the next-gen open-source operating system, which is supported on several platforms and works on the Internet of everything. Following its development, Huawei has officially donated the source code to the open source foundation – OpenAtom.
OpenHarmony Systems:
Mini system:
A mini system runs on devices whose memory is greater than or equal to 128 KiB and that are equipped with MCU processors such as Arm Cortex-M and 32-bit RISC-V. This system provides multiple lightweight network protocols and graphics frameworks, and a wide range of reading/write components for the IoT bus. Typical products include connection modules, sensors, and wearables for smart homes.
Small system:
A small system runs on devices whose memory is greater than or equal to 1 MiB and that are equipped with application processors such as Arm Cortex-A. This system provides higher security capabilities, standard graphics frameworks, and video encoding and decoding capabilities. Typical products include smart home IP cameras, electronic cat eyes, and routers, and event data recorders (EDRs) for smart travel.
Standard system:
A standard system runs on devices whose memory is greater than or equal to 128 MiB and that are equipped with application processors such as ARM Cortex-A. This system provides a complete application framework supporting the enhanced interaction, 3D GPU, hardware composer, diverse components, and rich animations. This system applies to high-end refrigerator displays.
DevEco Studio 3.0 beta 1:
Ahead of the OpenHarmony 3.0, Huawei released also released DevEco Studio 3.0 IDE, which comes with a bunch of new features for developers to build apps for the HarmonyOS 3.0 software system.
Source: www.huaweicentral.com