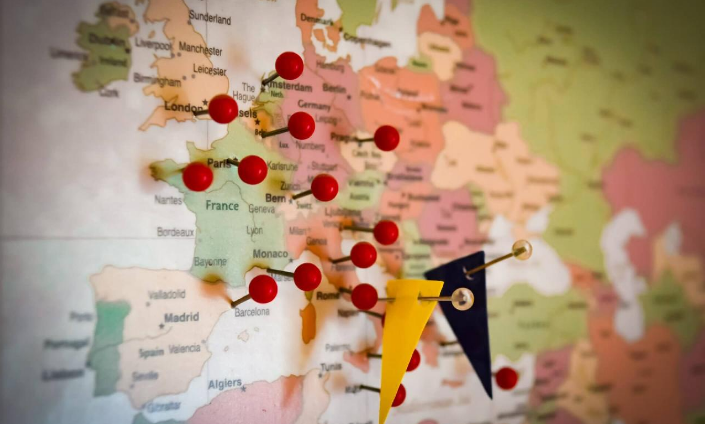 According to the European Travel Council (ETC) survey findings, the Mediterranean spots such as Italy, Spain and Greece make the top destinations on European's travel lists, as 53 per cent of 4,003 respondents answered for ETC, SchengenVisaInfo.com reports.
Furthermore, the survey reveals that outdoor places and leisure tourism are the most required type of tourism for this period, with 38 per cent of the 'early-bird travellers' saying they plan to travel for sunbathing and beach times.
In other words, top destinations in Europe for short-term travel, ideal for sun, beach and relaxing times include the following:
Greece
The country has been applauded for its tourism recovery after welcoming over six million tourists during this summer. According to the Greek Minister of Tourism, Haris Theocaris, Greece has been a top destination even for the French, with 450,000 arrivals, who are also known to spend their holidays domestically. Greece has also reached €12 billion in revenues from tourism this year.
Spain
About 8.1 per cent of respondents are planning or have visited Spain this summer, marking a 29 per cent decrease compared to the last survey. However, the official data from Spanish authorities reveals that the country has welcomed around five million international passengers only in August, marking an increase of 172 per cent compared to the same period last year.
In general, the tourism sector in Spain experienced a 78 per cent increase in July 2021 compared to the previous year, accounting for 4.4 million arrivals.
According to the Spanish Statistics Institute (INE), the number of French travellers made up 19.9 per cent of all arrivals, followed by Germans (64.5 per cent), with 707,331 of them visiting the country until July and British travellers who recorded a 46.5 per cent increase from last year.
Italy
About 8.9 per cent of all respondents on ETC's survey said they plan to visit Italy during this time. That figure accounts for 356 people, but according to the Data Appeal Company, Italy has recorded a 567 per cent increase in flight bookings and 1091 per cent in hotel reservations from April to July.
The majority of tourists in Italy came from Western Europe, such as Germany, France, Belgium, Denmark, Austria, Spain, and England.
"These results, though positive, remain distant from 2019 figures. When comparing flight bookings to Italy in August 2021 versus August 2019, we detected a decrease of -46 per cent," the Data provider explains.
However, domestic tourism in Italy has surged drastically this summer, with 23 million Italians choosing their home country as a holiday destination.
France
Although only eight per cent of the ETC survey respondents said that France is their top destination, the country remains the most visited country in the world.
According to Condor Ferries, France welcomed about 89.4 million visitors in 2018, with Euro Disney, Eiffel Tower and the Louvre being France's most popular attractions. Moreover, the country welcomed 35 million tourists in 2020. The target for this year was 50 million travellers, as the vaccination rollouts have been implemented and the country loosened its entry restriction put forward due to Coronavirus.
Travellers from all around the world visit France every year. Still, the top nationalities visiting the country are Belgians, Germans, Dutch, British and Americans, with the last two showing an interest drop due to stringent entry restrictions.
Croatia
According to the Director of the Croatian National Tourist Board (HTZ), 2.6 million arrivals and over 11.7 million overnight stays were registered in Croatia, recording a 53 per cent increase compared to last year. Moreover, British travellers' interest has increased by eight per cent, recording 87,000 overnight stays during the first seven months of 2020.
In June, Croatia hosted about 290,000 visitors over a weekend alone, marking a 40 per cent increase in the number of tourists compared to 2020 figures.
Source: www.schengenvisainfo.com