This is the free version of Power On. If you like it, consider subscribing to Bloomberg.com — you'll receive this newsletter several hours earlier and get exclusive access to a Q&A section with me. 
This week: The long-awaited ruling in Apple Inc.'s suit with Epic Games Inc. arrives just before the iPhone 13 and Apple Watch Series 7 unveiling, the company has a new car boss, and Facebook launches its first smart glasses.
The Starters
If it were up to Apple, this weekend's discussion would have revolved around this coming Tuesday's unveiling of the iPhone 13 and Apple Watch Series 7.
Instead, it's all about Judge Yvonne Gonzalez Rogers's long-anticipated ruling in Epic's lawsuit against Apple, which she delivered Friday. On its face, the decision was a loss for Apple. But the company ultimately prevailed where it mattered most: She didn't declare Apple a monopolist, didn't rule the need for third-party app stores and so-called side loading, and didn't slice its commission rate.
Even so, she set in motion the biggest change to Apple's App Store business ever, forcing the company to let software makers direct consumers to outside payment methods, which would bypass Apple's 15%-to-30% cut.
Apple could lose out on billions of dollars, but that only comes out to about 1% of its annual revenue (which is expected to top $360 billion in fiscal 2021). But it will make developers happy and is an absolute loosening of Apple's App Store rules. Despite this being a clear loss for Epic, which sued Apple after its Fortnite game was bumped from the App Store, it's still a win for developers. They've complained for years about Apple's fees and inconsistent rules.
I think it's also just the beginning. We could see more lawsuits from big-name developers and pushes from lawmakers to enact even further changes.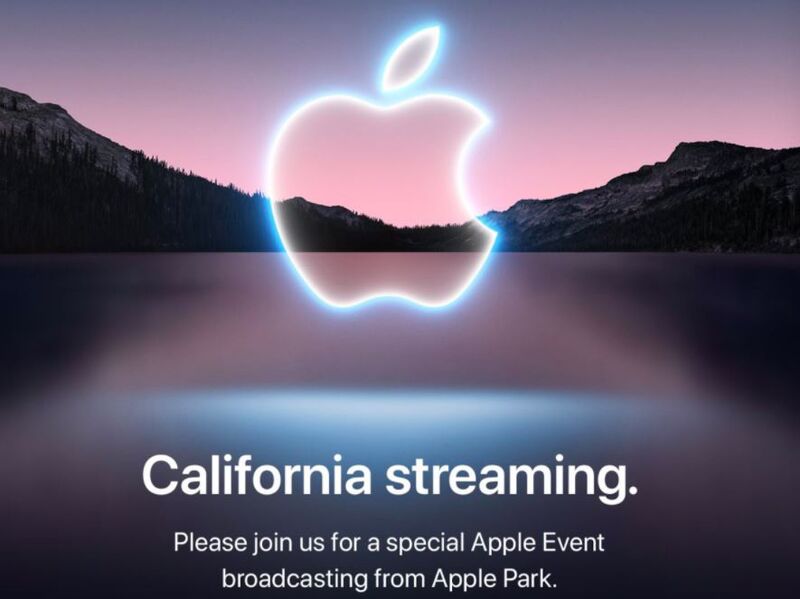 But what does this have to do with Tuesday? Well, the App Store is a big part of the iPhone and Apple Watch experience. And the company's every step is being watched more closely than ever before by regulators and adversaries. Here's what you can expect during this week's presentation, an event it's calling "California streaming."
IPhone 13: 
Same design, but a narrower notch: A year after a fairly noticeable redesign with the iPhone 12, don't expect many major changes this time around. Look for the same three sizes — 5.4 inches, 6.1 inches and 6.7 inches — across the two regular iPhone 13 and iPhone 13 Pro categories. The main change will be a smaller notch at the top of the display.
New camera features: Look for a video version of Portrait mode dubbed Cinematic Video, a new AI-driven filter system to apply different styles to your photos, and higher-quality video recording in ProRes for the Pro models. On the hardware side, continue to expect three lenses on the Pro models and two on the regular models.
Faster processor: Of course, expect a new A15 chip. I'm told the core counts will remain the same as the A14, but it'll be a bit speedier.
Updated screens: Expect new LTPO (low-temperature polycrystalline oxide) displays on the Pro models. That likely means a higher-refresh rate, like ProMotion on the iPad Pro.
Satellite features: The most significant addition to the iPhone 13 might be one that won't be ready until next year: the ability to connect to satellite networks. While the hardware for such functionality could be technically present inside the new devices, don't expect software support to arrive until at least next year. These won't be true satellite phones, either, to be clear. You'll gain the ability to send emergency texts and SOS distress signals, not call your best friend from the top of a mountain.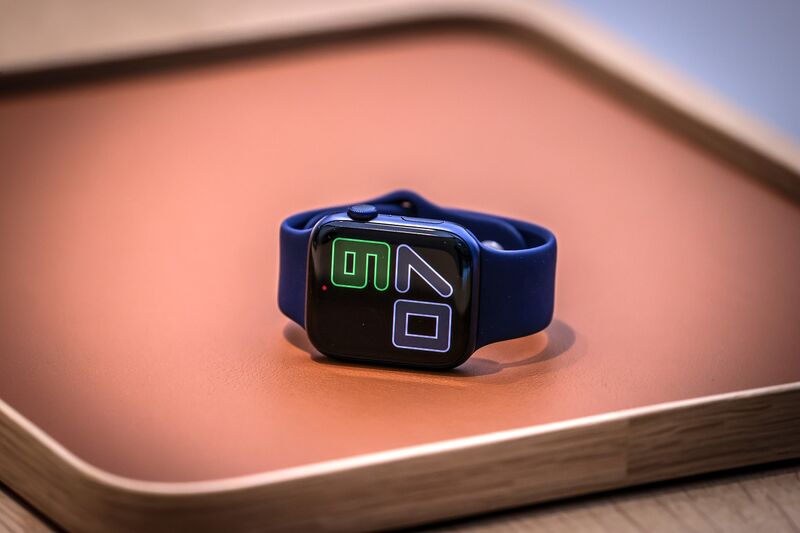 Apple Watch Series 7: 
New design: While the iPhone won't be seeing any momentous design changes, the Apple Watch will. Look for a flat screen and flat edges to match the iPhone and iPad design, plus a slew of new watch bands and watch faces.
Larger screens: Look for Apple to ditch the current 40-millimeter and 44-millimeter cases sizes in favor of 41 and 45 millimeters. The new screen on the larger model will be about 1.9 inches and — combined with slimmer bezels — will jam a ton of pixels on your wrist. How many pixels? About 16% more, at a resolution of 396 by 484.
Faster processor: Per usual, expect a new chip. It'll be called the S7 in all likelihood.
Major health upgrades and more later: I'm not expecting new health sensors or features of any significance this year. Last year brought oxygen saturation monitoring, while 2018 added the ability to take an EKG. Apple is working on three major health features: body temperature, blood pressure and blood sugar reading. Look for those to appear in that order, with the thermometer arriving next year. The other two will be years after that, I'm told.
Here's what else Apple is cooking up for this fall:
New AirPods: Apple is preparing new entry-level AirPods with a redesigned charging case and an earbud design similar to the AirPods Pro. These will mark the biggest change to the standard AirPods since they first launched in 2016, and only the third-ever update to the product.
Redesigned iPad mini and ninth-generation iPad: Look out for a revamped iPad mini with a larger display and thinner bezels. It'll mark the biggest change to the iPad mini since the version launched nearly a decade ago. Also coming: a thinner and faster entry-level full-sized iPad.
M1X MacBook Pro: 14-inch and 16-inch MacBook Pros with high-end M1 chips, MagSafe magnetic charging, miniLED screens, and no Touch Bars are in the offing. After delays, look out for these to hit shelves in the next several weeks.
Follow along with me on Tuesday during the event on Bloomberg.com and Twitter, and look out for my thoughts in next week's edition of Power On.
The Bench
A week with Facebook's new Ray-Ban smart glasses. I've been using the Ray-Ban Stories for about a week. The idea of taking photos from your face is interesting, but I think the functionality will quickly get old. The 5-megapixel cameras on the glasses aren't bad, but they just aren't in the same league as the camera system on any phone.
To share a photo, you need to launch a Facebook View app, press a button to download the pictures from the glasses, then either export them to another app or share them directly with Facebook. That's a lot of steps for a not-so-great picture. The smart functionality — calls and music — is similar, but inferior, to AirPods or other earbuds.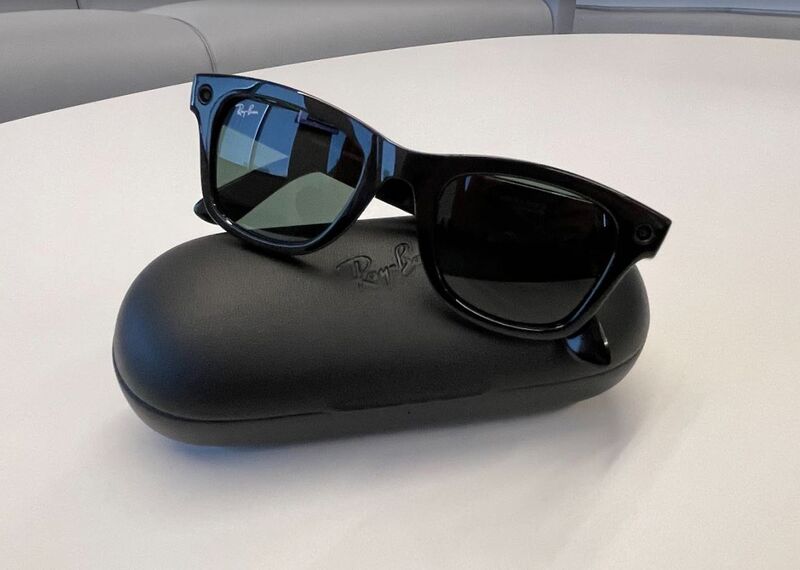 Based on my math, buying a pair of Ray-Bans plus earbuds costs the same as a single pair of the Ray-Ban Stories. For my money, the functionality of the smart glasses is inferior to regular Ray-Bans plus AirPods plus my phone camera. I just don't see the point of this pre-augmented-reality era of smart glasses. That's not specific to Facebook either: I feel the same way about similar offerings from Amazon.com Inc. and Snap Inc.
Don't ignore the fact that all of these current smart glasses makers know this. Facebook says it plans to launch AR glasses, Snap already announced a pair (without saying when they'll ship), and Amazon is working on AR too.
As an aside, this is the difference between Apple and everyone else: Apple could launch a pair of smart glasses without AR today. They're not doing that, however — they're going to wait until that technology is ready. And I think you should too.
Apple Car chief quits for Ford, betting on a legacy automaker over Apple's cash. Doug Field, who ran Apple's self-driving car project, quit last Tuesday after only three years on the job. Even more alarming is where he went: Ford Motor Co.
Bloomberg may send me offers and promotions.
My belief is that Field bolted because he didn't believe in what he was building at Apple. If Field was able to successfully bring an Apple car to market, his legacy in the technology and automotive world — along with his bank account — would be set for not only his life, but for generations to come. He, of course, knows that. So leaving for a less cash-rich company that is not exactly known as a technology-focused enterprise probably means he wasn't very confident in the Apple product's future.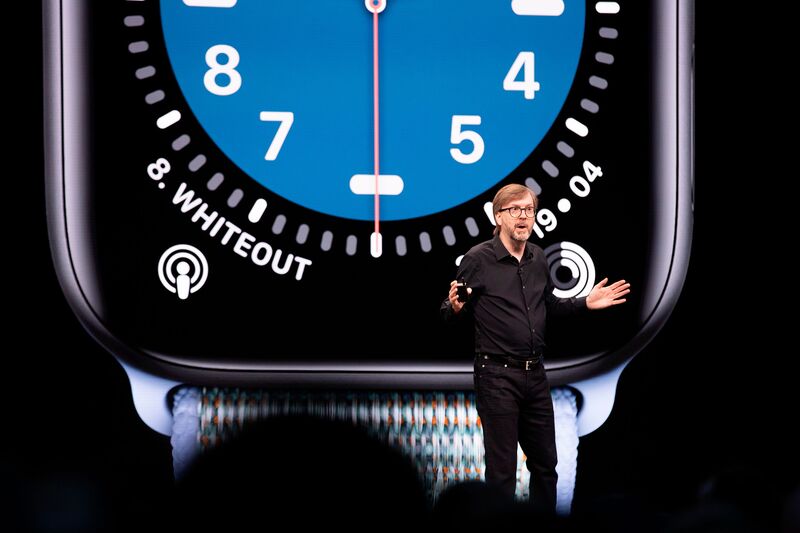 I don't think this is the death knell for the car project, which has famously and very publicly been problematic for Apple, but I do think it throws the entire initiative in doubt. Upon the departure of Field, Apple appointed Kevin Lynch — the Apple Watch and Health software chief — as the head of the car work. That tells you everything you need to know: This is still a software project.
There was discussion last year pointing to an Apple Car production ramp-up in 2024. That was never true. As I reported in January, an Apple Car is a long ways away. And now the wait just got longer — or infinite.
An FCC filing pushed Globalstar's stock up 30% because of Apple speculation, but it has nothing to do with Apple. When I broke the news that Apple intends to add satellite functionality to the iPhone next year for emergency uses, I said that Apple's likely partner on such technology would be Globalstar Inc. The speculation around Apple's plans has sent investors in Globalstar's under-$3 per share stock into a tizzy. Last Wednesday alone, the company's stock jumped 30%. Why? Because investors seized on an FCC filing that purportedly confirmed a partnership with Cupertino.
News about the filing sent finance Twitter ablaze, with tweets claiming that an "FCC filing shows Apple Inc. as a Globalstar partner" piling up last week. But if you read the filing closely, you'd know it has nothing to do with Apple. It doesn't mention Apple's name at all and is actually related to a project that Globalstar is working on with NASA.
Here's what Tim Farrar, the foremost analyst on satellite matters, told me: "In order to deliver a two-way emergency messaging service to an iPhone, Globalstar would need to implement a high-power return channel for its existing SPOT simplex service. However, as it says in the application, this authorization is for regular data communication with NASA's PTD-2 satellite and does not relate to smartphones on the ground."
So there you have it: Globalstar's stock jumped 30% based on something that didn't actually happen. That being said, I still do believe that Globalstar could be an Apple partner. It's just that this FCC filing isn't proof of that.
The Schedule
The Apple event is on Tuesday. (Have you heard?) Follow along for my live coverage on the Bloomberg Terminal, Bloomberg.com and Twitter. Apple will be streaming the keynote live at 10 a.m. Pacific time on Apple.com.
Source: www.bloomberg.com