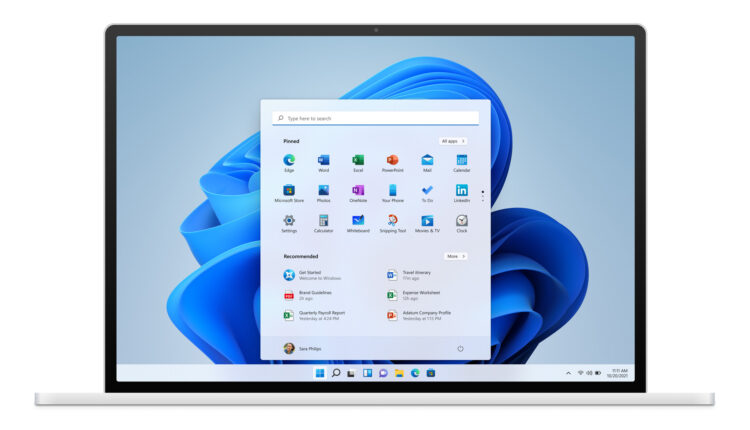 Microsoft's
Program Manager Aria Carley has confirmed that it would not be possible to bypass Windows 11's TPM 2.0 and Secure Boot requirements once the OS launches some time in October. Insider builds can currently be installed on a wider range of Intel and AMD CPUs, but the OS will support only Intel 8th gen and above and AMD Ryzen 2000 and above consumer processors at launch with no way to bypass these enforcements.
Microsoft is expected to launch Windows 11 some time in October with those in the Insider program already being able to test pre-release builds of the operating system (OS). One of the primary contentions with the new OS is that the official system requirements mandate the presence of a Trusted Platform Module (TPM) 2.0 chip.
While TPM 2.0 and Secure Boot requirements can be bypassed via a registry hack, Microsoft has now confirmed that these methods will not work once the OS becomes widely available.
This information comes from Microsoft Program Manager Aria Carley who, in a response to a question whether devices not fully compatible with Windows 11 would be offered the update via Windows Update, said,
So we talk about this new hardware floor of what devices are eligible and which aren't. And we know it sucks that some aren't going to be eligible for Windows 11. But the reason we're doing that is to keep devices more productive, have a better experience, and most importantly have better security than before so they can stay protected in this new workforce."
Further, responding to whether these safeguards can be bypassed via a group policy edit, Carley said,
That group policy will not enable you to get around the hardware enforcement for Windows 11. We're still going to block you from upgrading your device to an unsupported state since we really want to make sure that your devices stay supported and secure."
This news can be dampening for many who wish to experience the new OS but are being left out despite sporting perfectly capable hardware. For instance, those with AMD Ryzen 1000, Threadripper 1000, and Intel 7th gen and below CPUs are left out from the upgrade.
Microsoft is evaluating performance of Windows 11 on these unsupported CPUs via feedback from the Insider program, but there's no guarantee we will see support for them at launch.
That being said, since Microsoft does offer OEMs a special image that does not warrant a TPM in special cases, it is very much possible that someone will eventually find a way to bypass this.
For those that do have a compatible CPU, be sure to enable your processor's built-in firmware TPM in the BIOS/UEFI — PTT (Platform Trust Technology) for Intel and fTPM (firmware TPM) for AMD.
Aria Carley's answers can be found from the 6:00 mark in the video below.
Source: www.notebookcheck.net