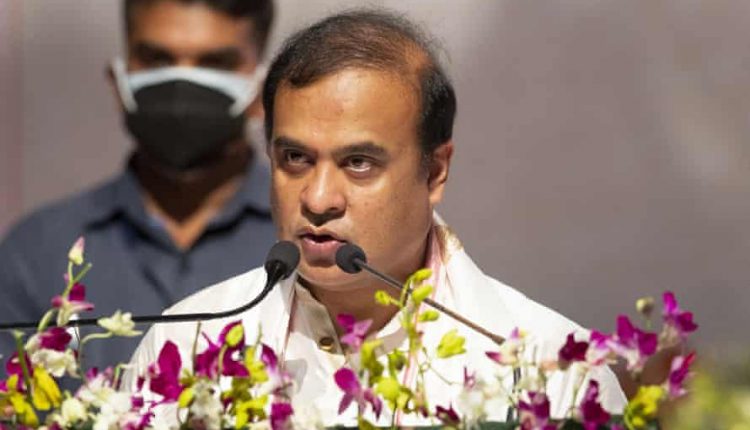 The chief minister of the Indian state of Assam has called for Amnesty International to be banned in the country and accused it of a conspiracy to "defame" the prime minister, Narendra Modi, over its role in the explosive Pegasus leaks, which have put heavy pressure on Modi's government.
Himanta Biswa Sarma, the chief minister of the state of Assam and a member of Modi's Bharatiya Janata party (BJP), claimed that Amnesty's role in the investigation into numbers of citizens and political leaders in countries across the world, including India, appearing on a leaked data list was part of a "long history of hatching conspiracies against India's democratic fabric and its leadership".
He alleged that Amnesty International worked "to encourage leftwing terrorism in India and defame India and PM Modi" as well as "create dissatisfaction among the sections of Indian society".
Amnesty, a global human rights organisation, had initial access to the leaked list of more than 50,000 telephone numbers believed to have been selected for possible surveillance by government clients of NSO Group, which sells the surveillance software Pegasus.
Among the numbers on the leaked list were dozens of Indian journalists, activists, lawyers and critics of the government, including key Modi rival Rahul Gandhi. The opposition Congress party has alleged that Modi's government was a client of NSO and had deployed Pegasus spyware against its own citizens and political opponents.
NSO has always maintained it "does not operate the systems that it sells to vetted government customers, and does not have access to the data of its customers' targets".
In statements issued through its lawyers, NSO said it would "continue to investigate all credible claims of misuse and take appropriate action". It has said the fact that a number appeared on the list was in no way indicative of whether that number was selected for surveillance using Pegasus. But the list is believed to be indicative of individuals identified as persons of interest by government clients of NSO.
Amnesty also offered technical support to the investigation, with its security labs conducting tests and forensic analysis on several phones to determine if they had been hacked by Pegasus spyware.
Amnesty has already faced growing pressure from the Modi government, including multiple raids on its offices, after it published several reports critical of the government's human rights record. In September last year, Amnesty had to halt operations in India after its accounts were frozen by the government in what it described as a "witch-hunt".
The Congress party has called for an independent investigation into whether Modi's government was using Pegasus spyware.
Sarma was among several senior BJP figures who alleged that the Pegasus leaks had no basis in truth and that Amnesty's role proved it was part of a global conspiracy against India. "I strongly condemn this conspiracy and demand a ban on activities of such organisations which are hell-bent on defaming and harming our nation," he said.
Nonetheless, pressure continued to mount on the Modi government over the Pegasus allegations, including accusations of treason. Mamata Banerjee, the chief minister of West Bengal who recently defeated the BJP in state elections, urged the opposition parties of India to unite to challenge the "surveillance state" of the Modi government, and called Pegasus "dangerous" and "ferocious".
"Three things make democracy: media, judiciary and the Election Commission – and Pegasus has captured all three," said Banerjee, whose own nephew's phone number was on the leaked data list.
Banerjee called on the supreme court to intervene and investigate the surveillance of Indian citizens.
"Save the country, save democracy," she said.
Source: theguardian.com