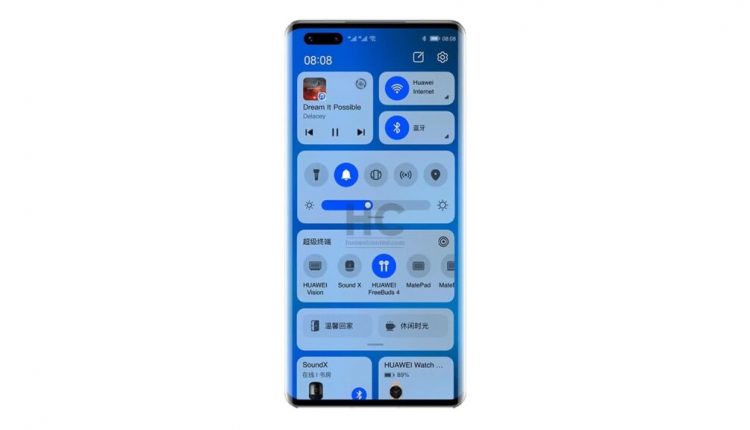 HarmonyOS 2 operating system comes with a number of new UI elements and brings a lot of new features. The user interface has been fully optimized for the users and implied for long-term use cases.
Talking about changes, the HarmonyOS 2 has decoupled the Notification center and Quick settings, which is now called Control Panel. The latest changes allow users to get only respective information on their own dimensions without creating confusion.
Recently, some users reported that they're unable to get along with these new changes and facing issues in order to switch back and forth between the Control Panel and Notification Center.
HarmonyOS 2 Control Panel Gestures:
After looking over the feedbacks, Huawei Product Manager on the forum replied that the company is planning to add the left and right swipe features on the Notification Panel and Control Panel. However, the rollout date for this improvement is yet to be revealed.
According to the information, the new HarmonyOS 2 Control Panel gestures would allow users to open Control Panel and Notification Center from either screen. This boosts some more simplicity for the consumers.
Source: www.huaweicentral.com