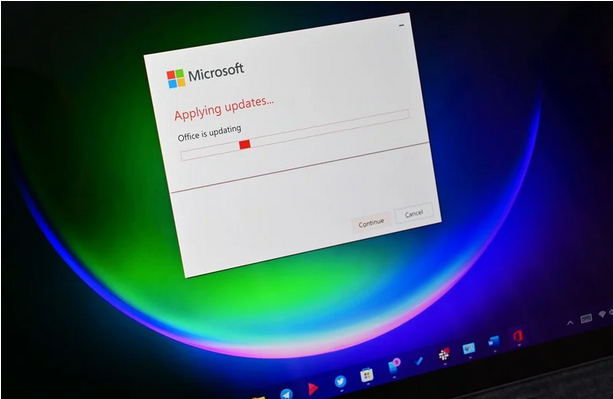 What you need to know
The 64-bit version of Office for Windows on ARM is now rolling out to Insiders.
The app uses new technology from Microsoft called ARM64EC, which lets it use x64 plugins and code compiled for Windows on ARM together.
To test Office for Windows on ARM, you need to be an Office Insider and running a preview build of Windows 11.
Windows Insiders can already test out the first preview build of Windows 11. Now, they can get their hands on another preview piece of software from Microsoft, the 64-bit Office for Windows on ARM. The app has been recompiled for ARM architecture, which brings better performance and improved efficiency while using less memory. Microsoft announced the ARM-optimized version of Office last week, but it is now rolling out for testing.
Microsoft explains that the new version of Office should have overall better peformance, handle large documents better on devices like the Surface Pro X, and now work with 64-bit add-ins when compared to the fully-emulated version of Office.
The previous version of Office ran mostly native at 32-bit, with parts of the app presenting itself as x86 for add-ins to work correctly. Today's shift brings Office up to a more modern 64-bit architecture while also being more native for ARM.
Microsoft enabled Word, PowerPoint, Outlook, OneNote, and Excel as ARM64 apps. Other Office apps will still run in x64 emulation mode.
The Office apps utilize a new technology from Microsoft called ARM64EC, which stands for ARM64 Emulation Compatible. This technology allows developers to mix and match code that's built natively for ARM64 alongside code that runs in emulation. As a result, apps with dependencies that don't natively support ARM64 can run partly as native apps and partly in emulation.
Office has x64 code and legacy add-ins that aren't built for Windows 11 on ARM. With ARM64EC, Microsoft can rebuild large portions of the app to run natively on ARM devices, while the older components run in emulation.
To test out the new Office apps, you need to run a device with an ARM processor, such as the Surface Pro X or Galaxy Book S. You also need your PC to be on a Windows 11 Insider preview build.
If you have the right hardware running Windows 11, you can then follow these steps:
Uninstall any 32-bit versions of Office you have on your PC.
Install the latest version of Office from office.com (your PC will automatically install the ARM-optimized version of the Office apps).
Join the Office Insider program.
Update your Office apps to the current Beta channel build.
Microsoft has a guide on how to join the Office Insider program if you need more help.