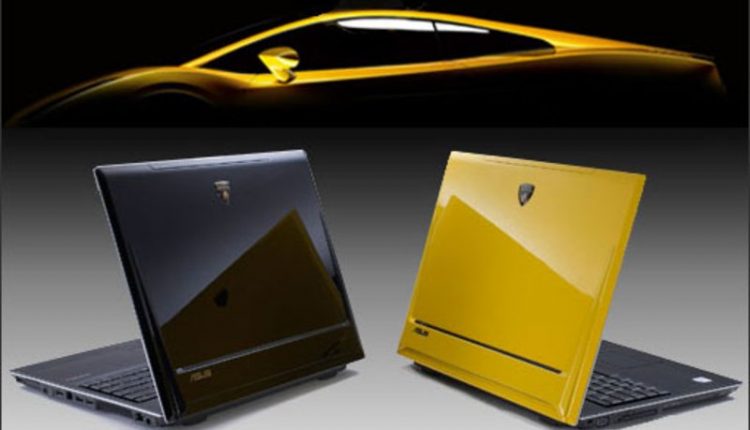 Microsoft's Windows 11 OS has just been officially announced and its specific hardware requirements have left potential laptop buyers with a bit of a headache in regard to choosing a computer that can support the upcoming operating system. Fortunately, major laptop companies like Dell, HP, Lenovo, Acer, and Asus have been posting support pages and device lists to assist shoppers in finding a compatible device. At the same time, Realme has posted that its upcoming Realme Book is ready for Windows 11, with a note stating "upgrade to Windows 11 with Microsoft's roll out".
So while future Realme Book owners can feel secure in the fact that their new laptop will be compatible with Windows 11, other laptop users will have to browse support pages and device lists to see if they have the requisite support. Starting with Dell, the XPS and Alienware producer has created a huge list of systems that have been tested with Windows 11 so far, which can be browsed through in the drop-down box below and also includes Dell desktop PCs. Similarly, Asus has also provided an extensive list of devices that will offer support, including products from its popular ROG and TUF lines.
At present, Lenovo has offered an admittedly informative set of FAQs in regard to Windows 11 compatibility, and the official Microsoft store, which features numerous laptops that should be compatible (still worth a user check though!), has got listings for SKUs like the Lenovo Yoga 9 and Lenovo ThinkPad T15 that will get a free upgrade. HP has also set up a basic list of FAQs, but once again utilizing the Microsoft store is a good option as it specifically lists computers that can be upgraded to Windows 11, such as the HP Envy 15 and HP Omen 15.
The useful listings at the Microsoft store also include computers from Samsung, MSI, LG, Microsoft itself, and the above-mentioned OEMs, and Acer laptops are also featured. The Taiwanese manufacturer has a page for Windows 10 devices that can become a Windows 11 laptop further on down the line, but this page currently only features the Acer Swift 3. If all else fails, Microsoft has created a PC Health Check app that will scan a system to see if it's compatible with Windows 11 or not.
▶ Windows 11 compatibility (Dell/Asus – extensive list)
Dell:
Alienware Area-51 R4
Alienware Area-51 R5
Alienware Area-51 R7
Alienware Aurora R8
Alienware Aurora R9
Alienware Aurora Ryzen Edition R10
Alienware Aurora R11
Alienware Aurora R12
Alienware Laptop
Alienware Area-51m
Alienware Area-51m R2
Alienware m15
Alienware m15 R2
Alienware m15 R3
Alienware m15 R4
Alienware m15 Ryzen Edition R5
Alienware m15 R6
Alienware m17
Alienware m17 R2
Alienware m17 R3
Alienware m17 R4
Alienware x15 R1
Alienware x17 R1
Dell G5 5000
Dell G5 5090
Dell G3 15 3500
Dell G3 3579
Dell G3 15 3590
Dell G3 3779
Dell G5 15 5500
Dell G5 15 5505
Dell G15 5510
Dell G15 5511
Dell G15 5515 Ryzen Edition
Dell G5 15 5590
Dell G7 15 7500
Dell G7 15 7588
Dell G7 15 7590
Dell G7 17 7700
Dell G7 17 7790
Inspiron 3280
Inspiron 3470
Inspiron 3471
Inspiron 3480
Inspiron 3670
Inspiron 3671
Inspiron 3880
Inspiron 3881
Inspiron 3891
Inspiron 5400 All-in-One
Inspiron 5401 All-in-One
Inspiron 5477
Inspiron 5490 All-in-One
Inspiron 5491 All-in-One
Inspiron 5676
Inspiron 5680
Inspiron 7700 All-in-One
Inspiron 7777
Inspiron 7790 All-in-One
Inspiron Laptop
Inspiron 3480
Inspiron 3481
Inspiron 3482
Inspiron 3490
Inspiron 3493
Inspiron 3501
Inspiron 3502
Inspiron 3505
Inspiron 3580
Inspiron 3581
Inspiron 3582
Inspiron 3583
Inspiron 3584
Inspiron 3590
Inspiron 3593
Inspiron 3780
Inspiron 3781
Inspiron 3782
Inspiron 3785
Inspiron 3790
Inspiron 3793
Inspiron 13 5300
Inspiron 13 5301
Inspiron 13 5310
Inspiron 13 5370
Inspiron 5390
Inspiron 5391
Inspiron 5400 2-in-1
Inspiron 5401/5408
Inspiron 5402/5409
Inspiron 5405
Inspiron 5406 2-in-1
Inspiron 14 5410 2-in-1
Inspiron 14 5410/5418
Inspiron 5415
Inspiron 5480
Inspiron 5481 2-in-1
Inspiron 5482 2-in-1
Inspiron 14 5485
Inspiron 14 5485 2-in-1
Inspiron 5488
Inspiron 5490
Inspiron 5491 2-in-1
Inspiron 5493
Inspiron 5494
Inspiron 5501/5508
Inspiron 5502/5509
Inspiron 5505
Inspiron 15 5510/5518
Inspiron 5515
Inspiron 5570
Inspiron 5580
Inspiron 15 5582 2-in-1
Inspiron 15 5583
Inspiron 15 5584
Inspiron 15 5585
Inspiron 5590
Inspiron 5591 2-in-1
Inspiron 5593
Inspiron 5594
Inspiron 7300
Inspiron 7300 2-in-1
Inspiron 7306 2-in-1
Inspiron 7380
Inspiron 7386 2-in-1
Inspiron 7390 2-in-1
Inspiron 7391
Inspiron 7391 2-in-1
Inspiron 7400
Inspiron 7405 2-in-1
Inspiron 7415 2-in-1
Inspiron 7490
Inspiron 7500
Inspiron 7500 2-in-1 Black
Inspiron 7500 2-in-1 Silver
Inspiron 7501
Inspiron 7506 2-in-1
Inspiron 15 7510
Inspiron 7580
Inspiron 7586 2-in-1
Inspiron 7590
Inspiron 7590 2-in-1
Inspiron 7591
Inspiron 7591 2-in-1
Inspiron 16 7610
Inspiron 7706 2-in-1
Inspiron 7786 2-in-1
Inspiron 7791 2-in-1
XPS 8930
XPS 8940
XPS 13 7390
XPS 13 7390 2-in-1
XPS 15 7590
XPS 13 9300
XPS 13 9305
XPS 13 9310
XPS 13 9310 2-in-1
XPS 13 9360
XPS 13 9370
XPS 13 9380
XPS 15 9500
XPS 15 9510
XPS 15 9570
XPS 15 9575 2-in-1
XPS 17 9700
XPS 15 9710
Vostro 3070
Vostro 3470
Vostro 3471
Vostro 3670
Vostro 3671
Vostro 3681
Vostro 3690
Vostro 3881
Vostro 3888
Vostro 3890
ChengMing 3980
ChengMing 3988
ChengMing 3990
Vostro 5090
Vostro 5880
Vostro 5890
Vostro Laptop
Vostro 3400
Vostro 3401
Vostro 3405
Vostro 3480
Vostro 3481
Vostro 3490
Vostro 3491
Vostro 3500
Vostro 3501
Vostro 3580
Vostro 3581
Vostro 3582
Vostro 3583
Vostro 3584
Vostro 3590
Vostro 3591
Vostro 5300
Vostro 5301
Vostro 13 5310
Vostro 5370
Vostro 5515
Vostro 13 5391
Vostro 5401
Vostro 5402
Vostro 14 5410
Vostro 5415
Vostro 5481
Vostro 5490
Vostro 5501
Vostro 5502
Vostro 15 5510
Vostro 5515
Vostro 5581
Vostro 5590
Vostro 7500
Vostro 15 7510
Vostro 7580
Vostro 7590
Latitude 3120
Latitude 3190
Latitude 3190 2-in-1
Latitude 3300
Latitude 3301
Latitude 3310
Latitude 3310 2-in-1
Latitude 3320
Latitude 3390 2-in-1
Latitude 3400
Latitude 3410
Latitude 3420
Latitude 3490
Latitude 3500
Latitude 3510
Latitude 3520
Latitude 3590
Latitude 12 5290
Latitude 12 5290 2-in-1
Latitude 5300
Latitude 5300 2-in-1
Latitude 5310
Latitude 5310 2-in-1
Latitude 5320
Latitude 5400
Latitude 5401
Latitude 5410
Latitude 5411
Latitude 5420
Latitude 5421
Latitude 5420 Rugged
Latitude 5424 Rugged
Latitude 5490
Latitude 5491
Latitude 5500
Latitude 5501
Latitude 5510
Latitude 5511
Latitude 5520
Latitude 5521
Latitude 5590
Latitude 5591
Latitude 7200 2-in-1
Latitude 7210 2-in-1
Latitude 7220 Rugged Extreme Tablet
Latitude 7220EX Rugged Extreme Tablet
Latitude 7290
Latitude 7300
Latitude 7310
Latitude 7320
Latitude 7320 Detachable
Latitude 7390
Latitude 7390 2-in-1
Latitude 7400
Latitude 7400 2-in-1
Latitude 7410
Latitude 7420
Latitude 7424 Rugged
Latitude 7490
Latitude 7520
Latitude 9410
Latitude 9420
Latitude 9510
Latitude 9520
OptiPlex 3060
OptiPlex 3070
OptiPlex 3080
OptiPlex 3090 Ultra
OptiPlex 3280 All-in-One
OptiPlex 5060
OptiPlex 5070
OptiPlex 5080
OptiPlex 5090
OptiPlex 5260 All-in-One
OptiPlex 5270 All-in-One
OptiPlex 5480 All-in-One
OptiPlex 5490 All-in-One
OptiPlex 7060
OptiPlex 7070
OptiPlex 7070 Ultra
OptiPlex 7071
OptiPlex 7080
OptiPlex 7090
OptiPlex 7090 Ultra
OptiPlex 7460 All-in-One
OptiPlex 7470 All-in-One
OptiPlex 7480 All-in-One
OptiPlex 7490 All-in-One
OptiPlex 7760 All-in-One
OptiPlex 7770 All-in-One
OptiPlex 7780 All-in-One
OptiPlex XE3
Precision 3240 Compact
Precision 3430 Small Form Factor
Precision 3431
Precision 3440 Small Form Factor
Precision 3450 Small Form Factor
Precision 3630 Tower
Precision 3640 Tower
Precision 3650 Tower
Precision 3930 Rack
Precision 5820 Tower
Precision 7820 Tower
Precision 7920 Tower
Precision 7920 Rack
Precision 3530
Precision 3540
Precision 3541
Precision 3550
Precision 3551
Precision 3560
Precision 3561
Precision 5530
Precision 5530 2-in-1
Precision 5540
Precision 5550
Precision 5560
Precision 5750
Precision 5760
Precision 7530
Precision 7540
Precision 7550
Precision 7560
Precision 7730
Precision 7740
Precision 7750
Precision 7760
Asus:
ProArt Studiobook One (W590G6T)
ProArt Studiobook Pro X (W730G1T)
ProArt Studiobook Pro X (W730G2T)
ProArt Studiobook Pro X (W730G5T)
ProArt Studiobook Pro 15 (W500G5T)
ProArt Studiobook Pro 15 (W500GV)
ProArt Studiobook Pro 15 (W500GVA)
ProArt Studiobook Pro 17 (W700G1T)
ProArt Studiobook Pro 17 (W700G2T)
ProArt Studiobook Pro 17 (W700G3T)
ProArt Studiobook Pro 17 (W700GV)
ProArt Studiobook Pro 17 (W700GVA)
Zenbook Pro Duo 15 OLED (UX582LR)
Zenbook Pro Duo (UX581GV)
Zenbook Pro Duo (UX581LV)
Zenbook Pro 14 (UX450FD)
Zenbook Pro 14 (UX450FDA)
Zenbook Pro 14 (UX450FDX)
Zenbook Pro 15 (UX550GD)
Zenbook Pro 15 (UX550GDX)
Zenbook Pro 15 (UX550GE)
Zenbook Pro 15 (UX550GEX)
Zenbook Pro 15 OLED (UX535LH)
Zenbook Pro 15 OLED (UX535LI)
Zenbook 3 Deluxe (UX490UAR)
Zenbook S (UX391FA)
Zenbook S (UX391UA)
Zenbook S13 (UX392FA)
Zenbook S13 (UX392FN)
Zenbook S (UX393EA)
Zenbook S (UX393JA)
Zenbook Flip S (UX370UAR)
Zenbook Flip 13 (UX362FA)
Zenbook Flip 13 OLED (UX363EA)
Zenbook Flip 13 (UX363JA)
Zenbook Flip 14 (UX461FA)
Zenbook Flip 14 (UX461FN)
Zenbook Flip 14 (UX461UA)
Zenbook Flip 14 (UX461UN)
Zenbook Flip 14 (UM462DA)
Zenbook Flip 14 (UX463FA)
Zenbook Flip 14 (UX463FL)
Zenbook Flip 15 (UX561UAR)
Zenbook Flip 15 (UX561UD)
Zenbook Flip 15 (UX561UNR)
Zenbook Flip 15 (UX562FA)
Zenbook Flip 15 (UX562FAC)
Zenbook Flip 15 (UX562FD)
Zenbook Flip 15 (UX562FDX)
Zenbook Flip 15 (UM562IA)
Zenbook Flip 15 (UM562IQ)
Zenbook Flip 15 (UX563FD)
Zenbook Flip 15 OLED (UX564EH)
Zenbook Flip 15 OLED (UX564EI)
Zenbook Flip 15 OLED (UX564PH)
Zenbook UX310 (UX310UAR)
Zenbook UX311 (UX310UFR)
Zenbook 13 OLED (UX325EA)
Zenbook 13 OLED (UX325JA)
Zenbook 13 OLED (UM325SA)
Zenbook 13 OLED (UM325UA)
Zenbook 13 OLED (UM325UAZ)
Zenbook 13 (UX330UAR)
Zenbook 13 (UX331FA)
Zenbook 13 (UX331FAL)
Zenbook 13 (UX331FN)
Zenbook 13 (UX331UA)
Zenbook 13 (UX331UAL)
Zenbook 13 (UX331UN)
Zenbook 13 (UX333FA)
Zenbook 13 (UX333FN)
Zenbook 13 (UX334FAC)
Zenbook 13 (UX334FL)
Zenbook 13 (UX334FLC)
Zenbook UX410 (UX410UAR)
Zenbook UX410 (UX410UFR)
Zenbook 14 (UX425EA)
Zenbook 14 (UM425IA)
Zenbook 14 (UX425JA)
Zenbook 14 (UM425QA)
Zenbook 14 (UM425UA)
Zenbook 14 (UM425UAZ)
Zenbook 14 (UM425UG)
Zenbook 14 (UX430UAR)
Zenbook 14 (UX430UNR)
Zenbook 14 (UX431DA)
Zenbook 14 (UX431FA)
Zenbook 14 (UX431FAC)
Zenbook 14 (UX431FL)
Zenbook 14 (UX431FLC)
Zenbook 14 (UX431FN)
Zenbook 14 (UX433FA)
Zenbook 14 (UX433FN)
Zenbook 14 (UX434DA)
Zenbook 14 (UX434FAC)
Zenbook 14 (UX434FAW)
Zenbook 14 (UX434FL)
Zenbook 14 (UX434FLC)
Zenbook 14 (UX434FQ)
Zenbook 14 (UX434FQV)
Zenbook 14 (UX434IQ)
Zenbook 14 (UX435EA)
Zenbook 14 (UX435EG)
Zenbook 14 Ultralight (UX435EAL)
Zenbook 14 Ultralight (UX435EGL)
Zenbook Duo (UX481FA)
Zenbook Duo (UX481FAY)
Zenbook Duo (UX481FL)
Zenbook Duo (UX481FLY)
Zenbook Duo 14 (UX482EA)
Zenbook Duo 14 (UX482EAR)
Zenbook Duo 14 (UX482EG)
Zenbook Duo 14 (UX482EGR)
Zenbook 15 (UX533FD)
Zenbook 15 (UX533FN)
Zenbook 15 (UX534FA)
Zenbook 15 (UX534FAC)
Zenbook 15 (UX534FT)
Zenbook 15 (UX534FTC)
Vivobook Pro 15 (X570DD)
Vivobook Pro 15 (X570UD)
Vivobook Pro 15 (X580GD)
Vivobook S13 (X321EA)
Vivobook S13 (X321JA)
Vivobook S13 (X321JP)
Vivobook S13 (X321JQ)
Vivobook S13 (X330FA)
Vivobook S13 (X330FL)
Vivobook S13 (X330FN)
Vivobook S13 (X330UA)
Vivobook S13 (X330UN)
Vivobook S14 (X406UAR)
Vivobook S14 (X430FA)
Vivobook S14 (X430FN)
Vivobook S14 (X430UA)
Vivobook S14 (X430UF)
Vivobook S14 (X430UN)
Vivobook S14 (X431FA)
Vivobook S14 (X431FAC)
Vivobook S14 (X431FL)
Vivobook S14 (X431FLC)
Vivobook S14 (X432FA)
Vivobook S14 (X432FAC)
Vivobook S14 (X432FL)
Vivobook S14 (X432FLC)
Vivobook S14 (X435EA)
Vivobook S15 (X521EA)
Vivobook S15 (X521EQ)
Vivobook S15 (X521FA)
Vivobook S15 (X521FL)
Vivobook S15 (X521IA)
Vivobook S15 (X521JQ)
Vivobook S15 (X521UA)
Vivobook S15 (X530FA)
Vivobook S15 (X530FN)
Vivobook S15 (X530UA)
Vivobook S15 (X530UAO)
Vivobook S15 (X530UF)
Vivobook S15 (X530UFO)
Vivobook S15 (X530UN)
Vivobook S15 (X530UNO)
Vivobook S15 (X531FA)
Vivobook S15 (X531FAC)
Vivobook S15 (X531FL)
Vivobook S15 (X531FLC)
Vivobook S15 (X532EQ)
Vivobook S15 (X532FA)
Vivobook S15 (X532FAC)
Vivobook S15 (X532FL)
Vivobook S15 (X532FLC)
Vivobook Flip 12 (TP203MAH)
Vivobook Flip 14 (TP401MA)
Vivobook Flip 14 (TP401MAR)
Vivobook Flip 14 (TP410UAR)
Vivobook Flip 14 (TP410UF)
Vivobook Flip 14 (TP410URR)
Vivobook Flip 14 (TP412FA)
Vivobook Flip 14 (TP412FAC)
Vivobook Flip 14 (TP412UA)
Vivobook Flip 14 (TP420IA)
Vivobook Flip 14 (TP420UA)
Vivobook Flip 14 (TP470EA)
Vivobook Flip 14 (TP470EZ)
Vivobook Flip 15 (TP510UA)
Vivobook Flip 15 (TP510UF)
Vivobook Flip 15 (TP510UQ)
Vivobook 14 (X403FA)
Vivobook 14 (X403FAC)
Vivobook 14 (X403JA)
Vivobook 14 (X411UA)
Vivobook 14 (X411UAO)
Vivobook 14 (X411UF)
Vivobook 14 (X411UN)
Vivobook 14 (X411UNV)
Vivobook 14 (X411UQ)
Vivobook 14 (X412DA)
Vivobook 14 (X412DAP)
Vivobook 14 (X412DK)
Vivobook 14 (X412FA)
Vivobook 14 (X412FAC)
Vivobook 14 (X412FAG)
Vivobook 14 (X412FJ)
Vivobook 14 (X412FJC)
Vivobook 14 (X412FJG)
Vivobook 14 (X412FL)
Vivobook 14 (X412FLC)
Vivobook 14 (X412FLG)
Vivobook 14 (X412UA)
Vivobook 14 (X412UB)
Vivobook 14 (X412UF)
Vivobook 14 (X420FA)
Vivobook 14 (X420FAC)
Vivobook 14 (X420UA)
Vivobook 14 (X421DA)
Vivobook 14 (X421DAP)
Vivobook 14 (X421EA)
Vivobook 14 (X421EAY)
Vivobook 14 (X421EPY)
Vivobook 14 (X421EQ)
Vivobook 14 (X421EQY)
Vivobook 14 (X421FA)
Vivobook 14 (X421FAY)
Vivobook 14 (X421FFY)
Vivobook 14 (X421FL)
Vivobook 14 (X421FPY)
Vivobook 14 (X421FQY)
Vivobook 14 (X421IA)
Vivobook 14 (X421IAY)
Vivobook 14 (X421JAY)
Vivobook 14 (X421JFY)
Vivobook 14 (X421JPY)
Vivobook 14 (X421JQ)
Vivobook 14 (X421JQY)
Vivobook 14 (X421UA)
Vivobook 14 (X421UAY)
Vivobook 14 (X442UAR)
Vivobook 14 (X442UF)
Vivobook 14 (X442UNR)
Vivobook 14 (X442UQR)
Vivobook 14 (X442URR)
Vivobook 15 (X510UAD)
Vivobook 15 (X510UAO)
Vivobook 15 (X510UAR)
Vivobook 15 (X510UF)
Vivobook 15 (X510UFD)
Vivobook 15 (X510UFO)
Vivobook 15 (X510UNR)
Vivobook 15 (X510UQR)
Vivobook 15 (X510URR)
Vivobook 15 (X512DA)
Vivobook 15 (X512DAP)
Vivobook 15 (X512DAU)
Vivobook 15 (X512DK)
Vivobook 15 (X512FA)
Vivobook 15 (X512FAC)
Vivobook 15 (X512FAG)
Vivobook 15 (X512FAY)
Vivobook 15 (X512FB)
Vivobook 15 (X512FBC)
Vivobook 15 (X512FJ)
Vivobook 15 (X512FJC)
Vivobook 15 (X512FJG)
Vivobook 15 (X512FL)
Vivobook 15 (X512FLC)
Vivobook 15 (X512FLG)
Vivobook 15 (X512JA)
Vivobook 15 (X512JAU)
Vivobook 15 (X512JF)
Vivobook 15 (X512JP)
Vivobook 15 (X512UA)
Vivobook 15 (X512UB)
Vivobook 15 (X512UF)
Vivobook 15 (X513EA)
Vivobook 15 (X513EP)
Vivobook 15 (X513EQ)
Vivobook 15 (X513IA)
Vivobook 15 (X513UA)
Vivobook 15 (X542UAR)
Vivobook 15 (X542UF)
Vivobook 15 (X542UN)
Vivobook 15 (X542UNT)
Vivobook 15 (X542UQR)
Vivobook 15 (X542URR)
Vivobook 15 (X542URV)
Vivobook 15 (X571GD)
Vivobook 15 (X571GT)
Vivobook 15 (X571LH)
Vivobook 15 (X571LI)
Vivobook 17 (X705FD)
Vivobook 17 (X705FN)
Vivobook 17 (X705MA)
Vivobook 17 (X705MAR)
Vivobook 17 (X705MB)
Vivobook 17 (X705UAR)
Vivobook 17 (X705UBR)
Vivobook 17 (X705UDR)
Vivobook 17 (X705UFR)
Vivobook 17 (X705UNR)
Vivobook 17 (X705UQR)
Vivobook 17 (X705UVR)
Vivobook 17 (X712DA)
Vivobook 17 (X712DAP)
Vivobook 17 (X712DK)
Vivobook 17 (X712EA)
Vivobook 17 (X712EQ)
Vivobook 17 (X712FA)
Vivobook 17 (X712FAC)
Vivobook 17 (X712FB)
Vivobook 17 (X712FBC)
Vivobook 17 (X712JA)
Vivobook 17 (X712UA)
ASUS E203 (E203MA)
ASUS E203 (E203MAH)
ASUS E203 (E203MAR)
ASUS E210 (E210KA)
ASUS E210 (E210MA)
ASUS E406 (E406MA)
ASUS E410 (E410KA)
ASUS E410 (E410MA)
ASUS E510 (E510KA)
ASUS E510 (E510MA)
ASUS X407 (X407MA)
ASUS X407 (X407UAR)
ASUS X407 (X407UBR)
ASUS X407 (X407UF)
ASUS X409 (X409DA)
ASUS X409 (X409DAP)
ASUS X409 (X409DJ)
ASUS X409 (X409DL)
ASUS X409 (X409FA)
ASUS X409 (X409FAC)
ASUS X409 (X409FB)
ASUS X409 (X409FJ)
ASUS X409 (X409FL)
ASUS X409 (X409JA)
ASUS X409 (X409JB)
ASUS X409 (X409JP)
ASUS X409 (X409MA)
ASUS X409 (X409UA)
ASUS X409 (X409UB)
ASUS X409 (X409UJ)
ASUS X415 (X415DA)
ASUS X415 (X415DAP)
ASUS X415 (X415EA)
ASUS X415 (X415EAN)
ASUS X415 (X415EP)
ASUS X415 (X415EPN)
ASUS X415 (X415JA)
ASUS X415 (X415JF)
ASUS X415 (X415JP)
ASUS X415 (X415MA)
ASUS X415 (X415UA)
ASUS X441 (X441MA)
ASUS X441 (X441MAR)
ASUS X441 (X441MB)
ASUS X441 (X441UAR)
ASUS X441 (X441UBR)
ASUS X507 (X507MA)
ASUS X507 (X507UAR)
ASUS X507 (X507UBR)
ASUS X507 (X507UF)
ASUS X509 (X509DA)
ASUS X509 (X509DAP)
ASUS X509 (X509DJ)
ASUS X509 (X509DL)
ASUS X509 (X509FA)
ASUS X509 (X509FAC)
ASUS X509 (X509FB)
ASUS X509 (X509FJ)
ASUS X509 (X509FL)
ASUS X509 (X509JA)
ASUS X509 (X509JB)
ASUS X509 (X509JP)
ASUS X509 (X509MA)
ASUS X509 (X509UA)
ASUS X509 (X509UB)
ASUS X509 (X509UJ)
ASUS X515 (X515DA)
ASUS X515 (X515DAP)
ASUS X515 (X515EA)
ASUS X515 (X515EAN)
ASUS X515 (X515EP)
ASUS X515 (X515EPN)
ASUS X515 (X515JA)
ASUS X515 (X515JF)
ASUS X515 (X515JP)
ASUS X515 (X515MA)
ASUS X515 (X515UA)
ASUS X540 (X540MA)
ASUS X540 (X540MAR)
ASUS X540 (X540MB)
ASUS X540 (X540UAR)
ASUS X540 (X540UBR)
ASUS X540 (X540UPR)
ASUS X545 (X545FA)
ASUS X545 (X545FB)
ASUS X545 (X545FJ)
ASUS X560 (X560UD)
ROG Zephyrus Duo 15 SE (GX551QS)
ROG Zephyrus Duo 15 SE (GX551QR)
ROG Zephyrus Duo 15 SE (GX551QM)
ROG Zephyrus S17 (GX703HS)
ROG Zephyrus S17 (GX703HR)
ROG Zephyrus S17 (GX703HM)
ROG Zephyrus M16 (GU603HR)
ROG Zephyrus M16 (GU603HM)
ROG Zephyrus M16 (GU603HE)
ROG Zephyrus G15 (GA503QS)
ROG Zephyrus G15 (GA503QR)
ROG Zephyrus G15 (GA503QM)
ROG Zephyrus G15 (GA503QE)
ROG Zephyrus G15 (GA503QC)
ROG Zephyrus G14 (GA401QM)
ROG Zephyrus G14 (GA401QE)
ROG Zephyrus G14 (GA401QC)
ROG Zephyrus G14 (GA401QH)
ROG Zephyrus G14 (GA401QEC)
ROG Zephyrus G14 (GA401IHR)
ROG Flow X13 (GV301QE)
ROG Flow X13 (GV301QC)
ROG Flow X13 (GV301QH)
ROG Strix SCAR 17 (G733QM)
ROG Strix SCAR 17 (G733QR)
ROG Strix SCAR 17 (G733QS)
ROG Strix SCAR 15 (G533QM)
ROG Strix SCAR 15 (G533QR)
ROG Strix SCAR 15 (G533QS)
ROG Strix G15 (G513IC)
ROG Strix G15 (G513IE)
ROG Strix G15 (G513IH)
ROG Strix G15 (G513IM)
ROG Strix G15 (G513QC)
ROG Strix G15 (G513QE)
ROG Strix G15 (G513QM)
ROG Strix G15 (G513QR)
ROG Strix G15 (G513QY)
ROG Strix G17 (G713QY)
ROG Strix G17 (G713IC)
ROG Strix G17 (G713IE)
ROG Strix G17 (G713IH)
ROG Strix G17 (G713IM)
ROG Strix G17 (G713QC)
ROG Strix G17 (G713QE)
ROG Strix G17 (G713QM)
ROG Strix G17 (G713QR)
ASUS TUF Gaming F15 (FX506LH)
ASUS TUF Gaming F15 (FX506LI)
ASUS TUF Gaming FA17 (FA706IH)
ASUS TUF Gaming A15 (FA506IC)
ASUS TUF Gaming A17 (FA706IC)
ASUS TUF Gaming F15 (FX506HM)
ASUS TUF Gaming F15 (FX506HE)
ASUS TUF Gaming F15 (FX506HC)
ASUS TUF Gaming F17 (FX706HM)
ASUS TUF Gaming F17 (FX706HE)
ASUS TUF Gaming F17 (FX706HC)
ASUS TUF Gaming A15 (FA506QR)
ASUS TUF Gaming A15 (FA506QM)
ASUS TUF Gaming A15 (FA506QE)
ASUS TUF Gaming A17 (FA706QR)
ASUS TUF Gaming A17 (FA706QM)
ASUS TUF Gaming A17 (FA706QE)
ASUS TUF Dash F15 (FX516PR)
ASUS TUF Dash F15 (FX516PM)
ASUS TUF Dash F15 (FX516PE)
ASUS TUF Dash F15 (FX516PC)
Mini PC ProArt PA90
Mini PC PN40
Mini PC PN41
Mini PC PN50
Mini PC PN51
Mini PC PN60
Mini PC PN61
Mini PC PN61T
Mini PC PN62
Mini PC PN62S
Mini PC PB40
Mini PC PB50
Mini PC PB60
Mini PC PB60G
Mini PC PB60V
Mini PC PB61V
Mini PC PB62
VivoMini VC65-C1
VivoMini VC65-C
VivoMini VC66-C
VivoMini VC66-C1
E500 G5
E500 G5
ESC700 G4
Pro E800 G4
E900 G4
ExpertBook B9 (B9400CEA)
ExpertBook B9 (B9400CEAV)
ExpertBook B1 (B1400CEAE)
ExpertBook B1 (B1400CEPE)
ExpertBook B1 (B1500CEAE)
ExpertBook B1 (B1500CEPE)
ExpertBook L1 (L1400CDA)
ExpertBook L1 (L1500CDA)
ASUS BR1100C (BR1100CKA)
ASUS BR1100F (BR1100FKA)
ExpertCenter D5 SFF (D500SC)
ExpertCenter X5 Mini Tower (X500MA)
Source: notebookcheck.net