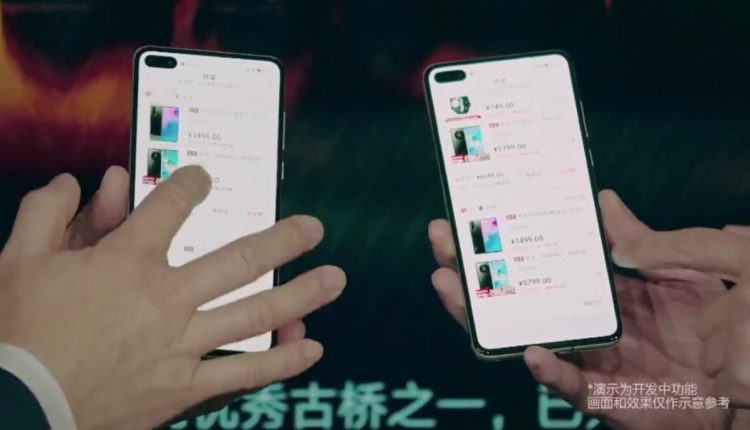 In the smartphone industry today, there are basically two operating systems – iOS and Android. All others are significantly smaller relative to these two. Huawei is a Chinese manufacturing giant that takes the bull by the horn. Thus, when it announced its operating system in 2019, there were a lot of expectations. After officially launching HarmonyOS for smartphones, Huawei had a lot of responders. In just one week, the number of upgraded users exceeded 10 million.
However, as more old models of Huawei mobile phones join HarmonyOS, some smart features are revealing themselves. One of these issues is a prompt that tells the user that the "charging is slow". The prompt also reads "this charger has not passed the fast charging protocol detection. Fast charging is not possible".
In this regard, Bruce Lee, vice president of Huawei's mobile phone product line, explained that the appearance of this prompt indicates that the charger is a counterfeit product. This is because HarmonyOS comes with a charger smart identification function. This feature will allow users to identify fake chargers.
WHY THIS FEATURE ON HARMONYOS?
The main purpose is to protect the user's charging experience and personal safety. Huawei mobile phones generally use Huawei's self-developed fast charging protocol HUAWEI SuperCharge. Third-party uncertified chargers do not support the HUAWEI SuperCharge fast charging protocol. This will greately reduce the user's charging experience.
For example, it only takes 45 minutes to fully charge with Huawei original or third-party brand certified by HUAWEI SuperCharge. It may take up to 2 hours to fully charge with a counterfeit charger that has not been officially certified.
Read Also:
Telegram launches group video calls and screen sharing
On the other hand, there have been too many incidents of explosions and fires caused by the use of counterfeit chargers in recent years, posing a threat to the property and personal safety of users. HarmonyOS is trying to curb these issues.
Therefore, when buying a mobile phone charger, you must choose the official original or a third-party brand, and don't try to buy cheap local goods.
At present, the third-party charger brands with good reputation include Green Alliance, Baseus, Anker, Pisen, etc. If you don't want to buy original chargers, you can give priority to these third-party brands.
It is worth mentioning that a small number of Huawei users have reported that this kind of system prompt even when using the official original charger. In this case, it is as a result of a large contact resistance of the charging cable. If this prompt appears frequently, you will have to replace the charging cable.