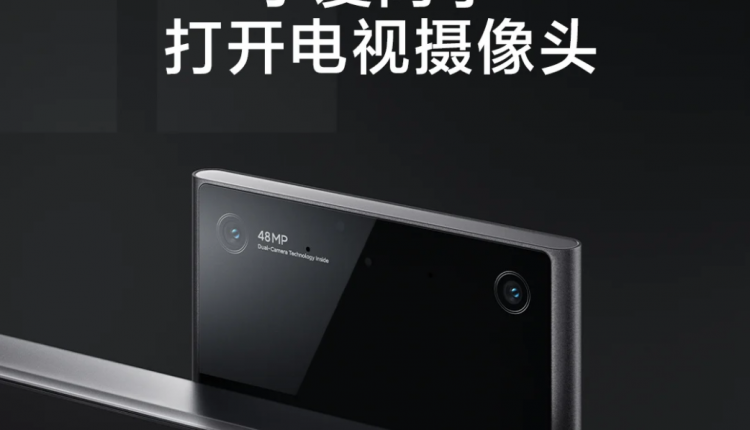 While TVs with built-in cameras have existed for a while, the feature is yet to be mainstream. The built-in camera allows for video calling on the TVs in addition to extra features such as gesture control and face and body recognition. Samsung, Xiaomi, and Huawei are among the manufacturers that offer TVs with built-in cameras, however, none of them have launched a model with two cameras. But that will change when Xiaomi announces its next-gen smart TV, the Mi TV 6.
Xiaomi has been revealing key features of its upcoming flagship TV as the launh date draws closer, and today's feature reveal is that the Mi TV 6 will have dual cameras – 48MP dual cameras to be specific, a first for a TV.
The caption for the poster revealing the feature mentions a "new interactive mode" which will take advantage of the extra camera sensor. While they didn't say which apps will make use of the technology, we presume games and fitness apps will be among them.
The Mi TV 6 is shaping up to be a really impressive smart TV. So far, it has been revealed that the TV will have 4.2.2 surround sound with spatial audio, 100W built-in speakers, Wi-Fi 6, two HDM 2.1 ports, AMD FreeSync Premium for ultra-low latency while gaming, and a "Designed For Xbox" certification.
Xiaomi has also confirmed that the TV will use QLED Quantum Dot technology for its display and will also have Dolby Vision IQ, a feature that allows the TV automatically adjust to ambient light.
The Mi TV 6 flagship TV is scheduled for launch on June 28 in China. At the moment, we do not know if Xiaomi has plans to launch the TV in other markets.