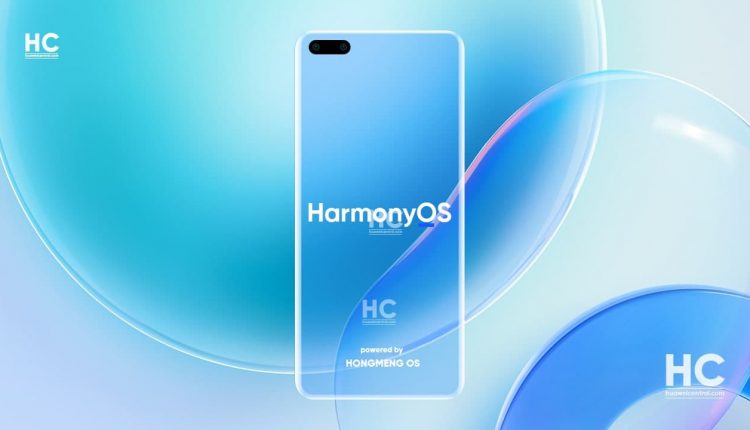 HarmonyOS' smartphone journey originally began in December last year. During its initial recruitment, Huawei selected Huawei P40, Mate 30, and MatePad Pro series devices to take part in the Developer Beta activity.
After months of testing, Huawei finally opened developer beta testing for more developers and public users, which led us to the June 2nd launch of HarmonyOS 2 for general consumers.
Yet, the developer beta testing will continue and Huawei will keep rolling out improvements in the background so that development and new features could be checked and rollout for the consumer devices.
Related to this, Huawei has now rolled a new software update in the series of HarmonyOS 2.0 developer beta 3, which brings a bunch of new features and system improvements.
According to the changelog, this latest developer beta software installs a very useful feature, which allows users to store both permanent and recently opened applications. The update adds support for the global handwriting features for stylus devices to identify the writing.
Furthermore, the update also consists of support for multi-screen collaboration features on HarmonyOS to windows OS. As well as optimizations for display and sound effects, while fixing bugs in WiFi.
The changelog shows that the update has HarmonyOS 2.0 developer beta 3 versions 2.0.0.128 and a software package size of 5.44GB, which is a big package.
Still, the company will continue to push major changes and improvements as well as the latest features to the developers.
LET'S CHECK THE CHANGELOG IN DETAIL:
System:
Adds a new application dock at the bottom to store permanent and recently opened applications, which is clear at a glance and can be used at any time.
The stylus writing experience is more efficient and supports the global handwriting function. It can be converted into text with handwriting in the text input area, and text can be selected, deleted, and split quickly.
Multi-screen collaboration:
Added support for multi-screen collaboration between a tablet with HarmonyOS operating system and a PC with Windows operating system. The dual systems run independently, and pictures and files can be transferred easily through drag and drop, just as simple as between folders.
Display:
Optimizes touch screen experience in some game scenarios.
Sound Effects:
Optimizes sound experience in some game scenarios.
WLAN:
It Fixes the problem that the WLAN signal connection automatically closed in some scenarios.