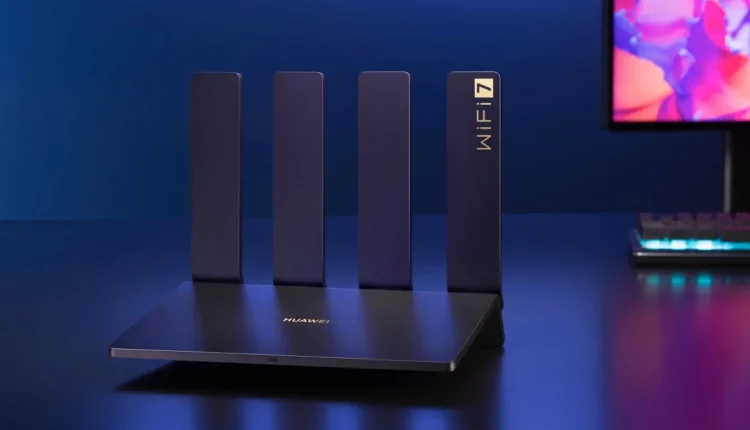 Huawei launched a bunch of devices today in China. The company has also expanded its range of routers with a new offering. It is dubbed the Huawei Router BE3 Pro. The latest offering is touted to be the first Wi-Fi7 router from the brand. It is also claimed to offer blazing-fast internet speeds. Let's take a look at the device in detail.
Huawei Router BE3 Pro specifications and features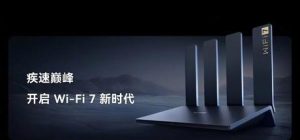 The Huawei Router BE3 Pro has a slim rectangular design with four antennas. Dimension-wise, it measures 225 x 177.9 x 59.5mm when the antennas are folded, The device has an LED light.
The Huawei Router BE3 Pro is equipped with a 4K QAM modulation method that compresses data density and transmitting a larger amount of data at the same time. The quad-core WiFi-7 technology is claimed to offer speeds up to 3600 Mbps making it easy to download massive files, play large games, and more. The router also supports 2.4GHz and 5GHz dual-frequency bands for increasing the network speed and reducing latency.
The Huawei Router BE3 Pro also features four performance signal amplifiers that improve signal strength and sensitivity. This enables to easily penetrate walls and deliver better coverage. The device features a dedicated e-sports gigabit network port that prioritizes the transmission of gaming data and delivers fast and stable gaming performance. There is also a 2500 Mbit high-speed network port. Huawei's proprietary game turbo engine intelligently identifies popular games for a full steaming speed. Users can also control their kid's internet activity via the Huawei Smart Life app.
The Huawei Router BE3 Pro is priced at CNY 399 for the 1000M network port version whereas the 2500M port version costs CNY 499.