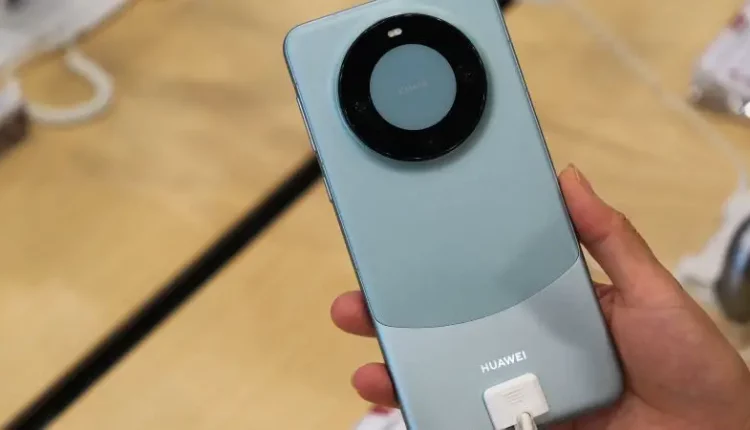 The Chinese-manufactured "Mate 60 Pro" smartphone by Huawei runs on a groundbreaking chip produced right within China, marking the debut of a processor employing highly advanced 7 nm-(nanometer) technology.
This adoption underscores the strides made by the Chinese government in its endeavor to establish a self-reliant domestic chip production ecosystem.
The release of the "Mate 60" smartphone raises questions about the efficacy of the global campaign, spearheaded by the United States, to impede China's access to advanced technology.
Dan Hutchison, Vice President of TechInsights, emphasized the significance of this development for China, indicating that SMIC, the Chinese semiconductor firm, is making impressive strides in technological advancements, having apparently addressed production challenges related to 7-nanometer technology.
In August of the previous year, China's Xinhua News Agency disclosed that US President Joe Biden had signed the 2022 Electronic Chips and Sciences Act in a bid to rejuvenate the science, technology, and chip sectors in the United States.
Starting in 2019, the United States imposed limitations on Huawei's access to critical chipmaking equipment required for manufacturing their cutting-edge smartphone models. Consequently, the company has been able to introduce only limited quantities of 5G models, relying on previously stockpiled chips.
As per a media report, it is anticipated that  Huawei's potential comeback in the 5G smartphone sector by the year's end. This resurgence was expected to leverage Huawei's in-house advancements in semiconductor design tools in conjunction with chip manufacturing assistance from SMIC.
Huawei has recently unveiled its latest flagship smartphone, the Mate 60 Pro, priced at approximately 900 euros. The device boasts a range of specifications that position it as a formidable contender against the likes of iPhones and Samsung devices.
Notably, it stands out as a more budget-friendly option compared to its high-powered counterparts, providing excellent value for the price