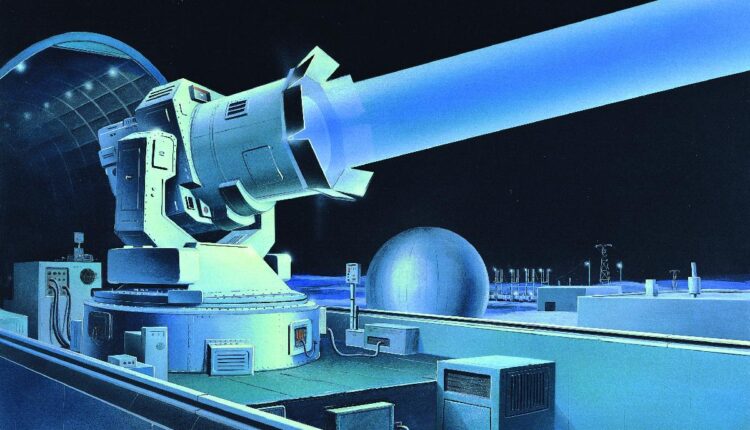 According to a recent report by the state-owned media outlet Ria Novosti, Russia claimed to have developed an electronic warfare (EW) system that can jam satellites in geostationary orbit at an altitude of 36,000 kilometers.
"Enterprises of the Russian military-industrial complex have developed a new electronic warfare system (EW) capable of suppressing satellites in geostationary orbit with its signal. This is about 36,000 km above sea level," a source was cited as saying by Ria Novosti.
Without divulging any further details, the source added that at a shorter distance, the power of the emitter of the new system (EW)  is capable of irreparable harm to the enemy's electronics.
The revelation of the new Russian EW system came on the "Day of the Specialist in Electronic Warfare," which is celebrated in Russian annually on April 15 to mark the occasion of the first combat use of electronic warfare on April 15, 1904, during the Russo-Japanese War (1904-1905), when Russian radio stations interfered with Japanese radio operators during the defense of Port Arthur.
Russia demonstrated its anti-satellite capabilities in November 2021 by carrying out a direct ascent anti-satellite (ASAT) test in which it destroyed one of its satellites that had been in orbit since 1982.
The anti-satellite test showed Russia was "ready to deny us space capabilities to other players, even if it creates some debris," said Major General Michel Friedling, head of France's Space Command, in June last year. "And even if it denies, to [Russia, themselves] the use of space capabilities," he continued.
Thereafter, in the weeks preceding Russia's invasion of Ukraine, it launched a cyber-attack on a US-based communications company, Viasat, to cripple Ukrainian command and control, which relied on Viasat's satellite terminal up to some extent.
The cyber-attack was very effective, as was acknowledged by the senior Ukrainian cybersecurity official, Victor Zhora, who said it caused "a huge loss in communications at the very beginning of the war."
However, the fallout of this successful cyber-attack was wide-reaching, as thousands of internet users across Europe were also thrown offline. For example, in France, according to Orange, a French Telecom company, 9,000 subscribers of a satellite internet service provided by its subsidiary, Nordnet, were left without internet.
Similarly, around one-third of 40,000 subscribers of bigblu satellite internet service based in Germany, France, Hungary, Greece, Italy, and Poland, were affected by the attacks on the Viasat satellite network.
The outages also knocked offline nearly 5,800 wind turbines in Germany and Central Europe, with a combined output of 11 gigawatts.
So, overall, Russia already has formidable kinetic as well as non-kinetic anti-satellite capabilities, and the recent news about the development of an EW complex for jamming satellites can be considered a move toward further bolstering those capabilities.
Are Russian Claims True?
EurAsian Times consulted Colonel Konstantinos Zikidis of the Hellenic Air Force (HAF), formerly a Deputy Commander at the HAF Telecomms and Electronics Depot (ETHM), to assess the viability of Russian claims.
"In general, the term 'electronic warfare' encompasses support, protection, and attack, focused mainly on radar and IR systems. A satellite in geostationary orbit has an altitude of 35,786 kilometers, traveling at an orbital speed of 3.07 kilometers per second, although it seems stationary, as seen from Earth.
At such distances, using RF noise jamming or any High Power Microwave weapon would be meaningless," Zikidis believes.
The only potential solution for attacking a GEO satellite, according to Zikidis, would be a directed-energy weapon in the form of a very high-energy laser.
"Right now, High Energy Laser (HEL) systems featuring an output power at the order of hundreds of kiloWatts have been tested, at least according to open sources, with megaWatt class systems expected in the near future," he noted, citing reports of US HEL programs.
He also cited an academic paper written by experts from China's HeFei University and the People's Liberation Army (PLA), which mentions a US Army ground-based laser weapon system capable of reaching 10 MegaWatt (MW) and the power of airborne lasers (ABL) reaching MW.
The same paper also talks about Russian plans to develop a laser with a range of 40,000 kilometers to attack early warning satellites, noted Zikidis while cautioning against discarding Russian claims.
Even EurAsian Times reported in July 2022 about Russia's laser weapons programs intended for electro-optical warfare that can permanently blind hostile satellites by beaming laser pulses to damage optical sensors.
When asked about what impact such a HEL system would have, Zikidis explained that it would be rather difficult to estimate its possible effect against a GEO satellite as there are limitations to the performance of a laser system.
"Inside atmospheric conditions, the laser beam suffers from absorption and scattering, while there are some upper limits to the power density of the beam. On the other hand, he said that using a ground-based HEL system against a stationary target would have the benefit of time, allowing for a cumulative effect.
"In any case, from the NATO perspective, there are always alternative ways to circumvent an asset which is either compromised or underperforming," he further said.