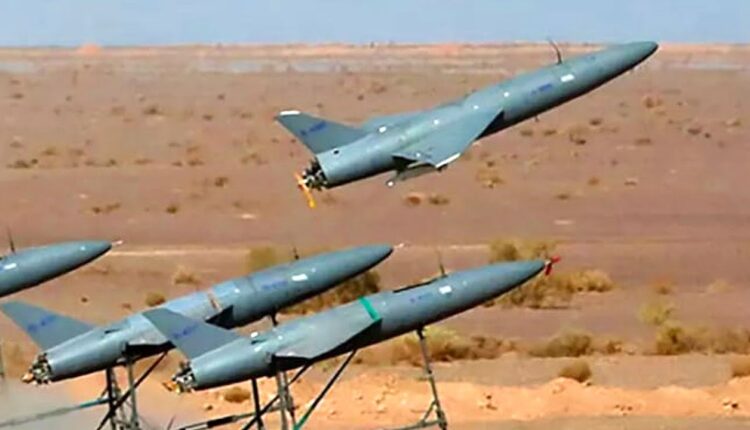 As kamikaze drones become increasingly instrumental in modern combat, Iran has unveiled another one-way Unmanned Aerial Vehicle (UAV) dubbed 'Meraj-532' for Iran Revolutionary Guards Ground Forces (IRGC).
On April 9, a video released by Iran and published on state media showed the unveiling of the Meraj-532 drone by the IRGC. According to publicly available information, the Meraj-532 is a piston-engine drone with a one-way range of 450 kilometers.
The head of the Research and Self-Sufficiency Jihad Organization of the IRGC Ground Force, Ali Kouhestani, stated that the drone could fly up to 12,000 feet for three hours after taking off from a vehicle and has exceptional precision, thanks to its 50-kilogram warhead, Iran International reported.
General Kouhestani also stated that Meraj-532 could be assembled and prepared for flight easily and rapidly, emerging as a suitable option for rapid reaction. The drone was seen launching from a Toyota pickup truck. Some military commentators said on Twitter that it looked like a missile with wings launching from a car.
In addition, some military watchers also pointed out that Meraj-532's tail design appeared to have been influenced by Russia's Lancet drone. However, the Iranian drone can carry a much heavier payload of 50 kilograms and deal a devastating blow to the target.
On his part, Kouhestani bragged that domestic drone production is advancing quickly and that more combat, training, and suicide drones will be unveiled soon. The Iranian media could not independently verify the production of the suicide drone.
Moreover, the unveiling of the Meraj-532 drone comes months after Iran unveiled a very small drone of the Meraj family known as the Meraj-521. Meraj is typically described as a light-class unmanned aerial vehicle that can carry a warhead weighing 500, 700, and 1000 grams.
EurAsian Times had previously reported that the Meraj-521 has a range of five kilometers and was very similar to the US Switchblade 300 UAS manufactured by US company AeroVironment.
The Meraj-521 can hover in the air for up to 15 minutes. Three types of warheads, ranging in weight from 500 grams to one kilogram, can be added as an option.
However, the Meraj-532 drone manufactured for the ground forces goes way over and above these capabilities with its 50-kilogram payload capacity and 3 hours (120 minutes) of endurance.
Iran's Burgeoning Drone Industry
The unveiling of the latest suicide drone comes at a time when there has been a proliferation of these one-way attack drones in conflicts worldwide. Iran has reportedly armed Russia with the Shahed-131 and Shahed-136 series of kamikaze drones against Ukraine.
There were reports that Tehran specially modified the warhead used on drones by Russia to cause maximum damage on impact. Moscow has extensively deployed these drones to obliterate civilian targets, like energy infrastructure inside Kyiv.
The delivery of kamikaze drones to Russia has led to a fresh wave of sanctions against Iran by the United States, Australia, and the European Union.
Further, according to media reports, these suicide drones or loitering munitions are also widely used by Iran-backed militants and proxy militias in the region, such as by the Houthis in Yemen and against Saudi Arabia and the United Arab Emirates.
The US-based analysts at the Defense Intelligence Agency noted that Iran had changed from being a regional drone player in the Middle East to Moscow's most significant military ally in the conflict, even though Iranian officials are known to make claims about military capabilities that cannot be independently verified.
Iran has at least ten different types of suicide drones that detonate upon impact. They may fly lower to avoid radar and be as accurate as a ballistic missile. Less powerful types, like the Shahed-136, may carry fewer explosives—less than 45 kilograms. The Meraj-521 is one of the smaller variants and only has room for 3 kilograms (6.6 pounds) of explosives.
Many are sluggish, making them simpler for anti-aircraft weapons or missiles to shoot down. Their ranges might be as short as 5 kilometers (3 miles) or as long as 2,500 kilometers. The Arash series is one of Iran's largest suicide drones, able to transport around 260 kilograms (575 pounds) of explosives. They have a range of up to 2,000 kilometers.
At one point, there were speculations that Iran would supply the Arash-2 drones to Russia after the success recorded by the Shahed-136 kamikaze drones.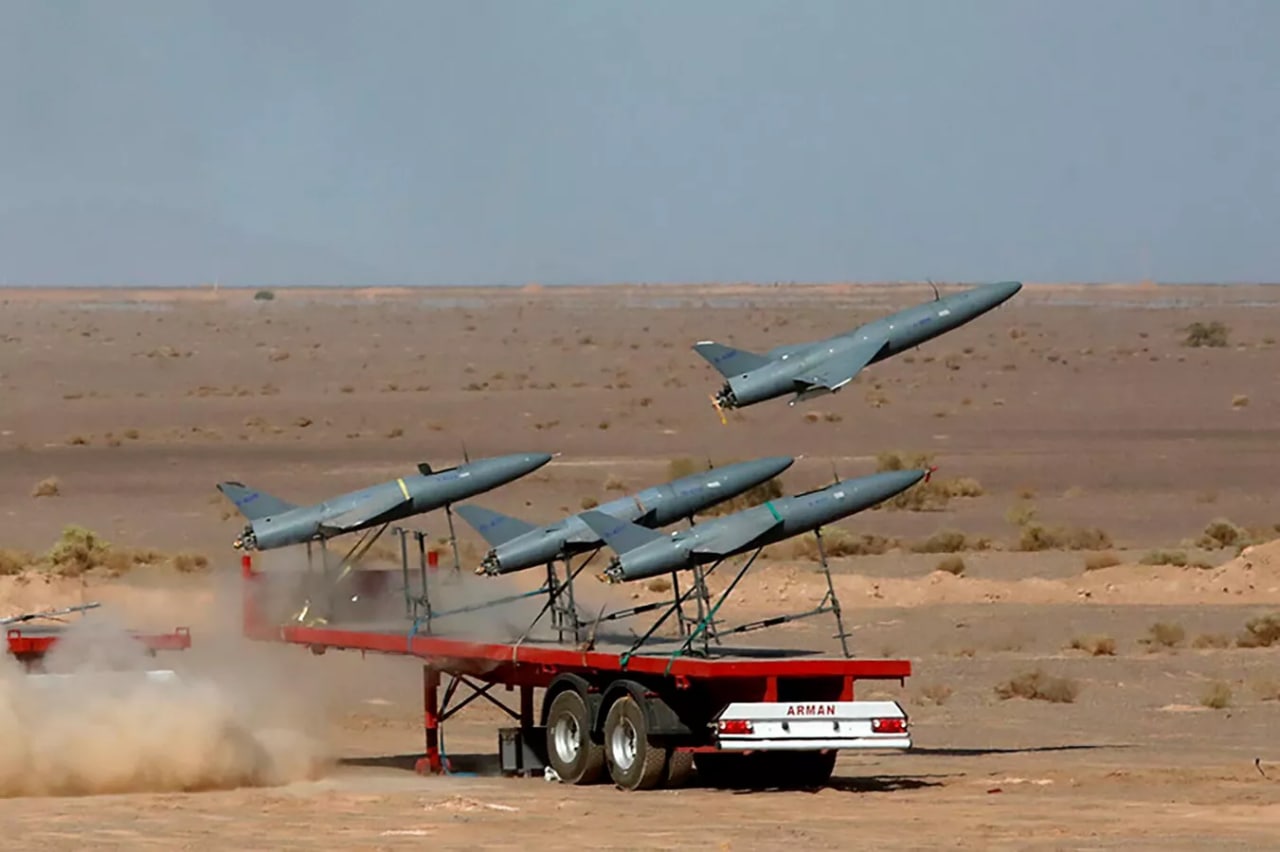 According to some reports, several of Iran's drones have been modeled on captured US drones, such as the Predator, Reaper, Sentinel, and ScanEagle 5, as well as the Israeli Hermes drone. Despite not necessarily copying all of the advanced technology, Tehran is known to have imitated the UAVs' shapes.
Iran's critics have frequently pointed out that the money made by Iran by selling gas and oil to some countries despite international sanctions is used by the country to manufacture drones and other equipment against its adversaries in the region or exported to conflict zones around the world.
Iran's burgeoning military capability, and especially its development and production of kamikaze drones, has taken center stage at a time when drones have proved their combat prowess and utility in the ongoing Ukraine war, where both sides have overwhelmingly deployed one-way drones against the other.