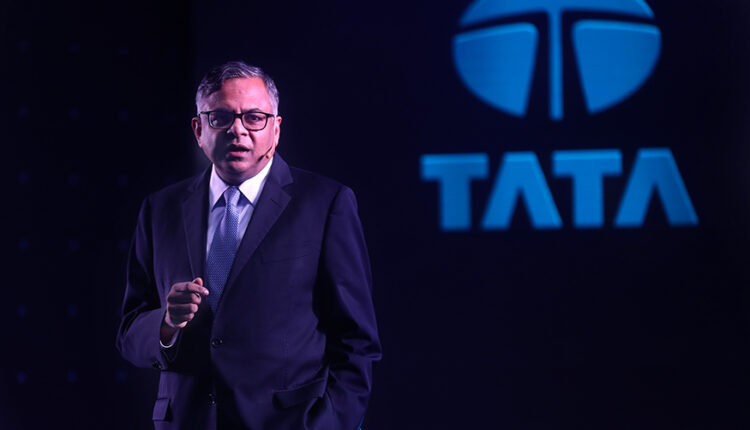 N Chandrasekaran is the most illustrious and respected business honcho in India. He is at the helm of the Tata Group, a conglomerate known for its ethical business practices. He is a close confidante of Ratan Tata, the iconic Chairman Emeritus who remains viral on the internet due to the stories of his business acumen, honesty, humility and generosity. The $128 billion dollars Tata Group is being led from the front by N Chandrasekaran, who completed six years at one of the most important offices of the country's business world. In his six years at the helm of the group, N Chandrasekaran has changed the company's investment strategy — creating sustainable businesses and keeping away from cash guzzlers.
N Chandrasekaran told Fortune last month that the group wants to be future-ready by ensuring robust balance sheets. Under his leadership, the Tata Group either exited or merged loss making businesses, curtailed debt and ushered into a new technological ecosystem. Under him, the group scored a consolidated profit of Rs 64,267 crore in financial year 2022 from Rs 36,728 crore in financial year 2017. Over the last 5 years, the Tata Group's revenues grew to Rs 9.44 lakh crore from Rs 6.37 lakh crore in 2017, reported Fortune.
N Chandrasekaran is a marathon runner. He travels internationally to take part in marathons and half marathons. He started running long distances in 2008 to keep diabetes under check. He runs four marathons every year. He is very disciplined. Notwithstanding late night official engagements, he gets up at 4 am every day to practise.
Business observers say because of this unwavering commitment, the Tata Group has become more agile and aggressive under his leadership.
In 2019, N Chandrasekaran got an annual salary package of Rs 65 crore. In 2021-2022, he received a hefty package of Rs 109 crore. With this, he became the highest paid business honcho in the country.
Last year, N Chandrasekaran bought a duplex flat for Rs 98 crore in Pedder Road luxury tower in Mumbai. The area of the flat is 6000 square feet. The rent of the apartment was Rs 20 lakh per month.
He is from Tamil Nadu. He studied at a government school. He later graduated in applied sciences from the Coimbatore Institute of Technology. He did his MCA from NIT, Tiruchirappalli. He joined TCS in 1987 and became its CEO in 2009.