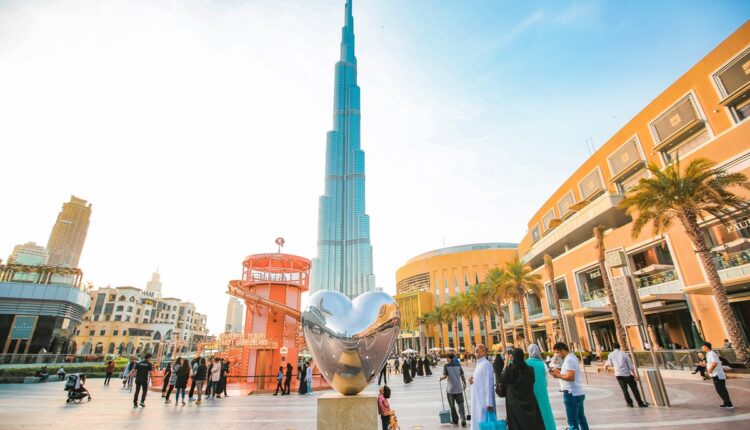 If you are a visitor who is not eligible for a visa on arrival or a visa-free entry to the UAE, you must apply for a visa to enter the nation. However, there are several types of visas available, depending on the purpose of your visit.
If you are visiting the Emirates for a short period of time, a visit or tourist visa is applicable for you. The UAE visit visa allows travellers to enter the country for up to 90 days for tourism or business purposes.
To obtain a UAE visit visa, travellers must first apply through the UAE embassy or consulate in their home country or through a visa processing agency. The application process typically involves providing a passport copy, photographs, and supporting documents such as a confirmed flight ticket and hotel reservation.
The visa processing time varies depending on the embassy or consulate and can take anywhere from 3 to 10 business days. The cost of the visa also varies depending on the duration of stay and the purpose of the visit.
That being said, here is how you can apply for a UAE visit visa.
Applying for UAE tourist visa
You can apply for a tourist visa through airlines, hotels and travel agents. Read about the eligibility criteria and the steps to apply.
Visitors to the Emirates must also comply with certain entry requirements, such as having a valid passport with at least six months validity, a return ticket or onward travel ticket, and sufficient funds to cover their stay.
According to the official UAE government portal, the multiple entry 5-year tourist visa enables tourists to enter the UAE multiple times on self-sponsorship and remain in the country for 90 days on each visit, and can be extended for further 90 days. This type of tourist visa can be issued for all nationalities.
However, female passengers below the age of 18 are not eligible to apply for this type of visa unless they are accompanied by their parents.
Children under the age of 18 years who are accompanying adults, can get a free visa for their visit from July 15 to September 15 each year. This is part of a Cabinet resolution passed in July 2018.
You will require:
a bank balance of $4,000 or its equivalent in foreign currencies during the last six months
a valid health insurance policy applicable in the UAE
a ticket to and from the UAE
proof of stay (hotel/residential address) in the UAE
Documents needed:
a colored photo
a copy of the passport
medical Insurance
bank statement for the last 6 months with a balance $4,000 or its equivalent in foreign currencies
tour programme
a ticket for an onward journey
Apply for a UAE tourist visa via airlines
Those who want to travel to the UAE on a visit visa, can apply for it through some of the national airlines.
However, passengers must note that they can receive this, if they fly with the airline. Here are the visa services offered by Etihad Airways, Emirates Airlines, Fly Dubai, Air Arabia.
Apply for a UAE tourist visa via travel agencies/hotels
Licensed travel agents and hotels in the Emirates can arrange a tourist visa for visitors. However, visitors must buy the travel ticket through the travel agency or maintain the hotel reservation with the specific hotel.
Visitors can also seek the help of the UAE embassy in their resident country for verification of these travel agencies and hotels.
However, the UAE embassies do not issue tourist visas, the UAE website said, adding that in order to get a tourist visa to the Emirates, visitors need to get in touch with one of the UAE-based airlines, a tour agency or a hotel (where you intend to stay) in the UAE who will apply for visa on your behalf to the official visa-issuing authorities in the UAE.
Apply for UAE tourist visa via BOTIM
Tourists can now apply for a visit visa to the UAE via free calling mobile application BOTIM.
BOTIM has collaborated with musafir.com to simplify the process of applying and receiving tourist visas for visitors to the UAE.
The new feature will be beneficial for visitors from India, Pakistan, Russia, Kazakhstan, and Egypt, where demand for 30-day and 60-day single-entry visas is high.
Expatriates who live in the UAE and wish to bring their families or friends for a visit from abroad, as well as tourists in the MENA region who are looking to vacation in Dubai, Abu Dhabi, and other emirates, will benefit from this collaboration.
The seamless process will eliminate the need for extensive searches, emails, calls, and browsing websites to find reliable visa services, which have been major hindrances for visitors to the UAE.
BOTIM and musafir.com will provide a simple four-step process for users, including selecting the relevant visa service, providing personal details, collating the necessary documentation, and proceeding with payment.
With a standard turnaround time (TAT) of 24-72 hours, the collaboration will provide added convenience as most mainstream solutions typically maintain a TAT of 3-5 days.
BOTIM users will also benefit from an express service to have their visa processed within a 24-hour timeframe, all while being reliably safeguarded from the risk of scams.
Upon arriving in the Emirates, visitors can also enjoy free internet calling, mobile top-ups, recharge services, and more.
Users can also track their application status and receive confirmation via the BOTIM app.
The musafir.com-powered visa application is officially live on BOTIM, and users can apply now.
Cost of UAE visit visa
According to the General Directorate of Residency and Foreign Affairs (GDRFA) website, there are four types of tourist visas with a varying fee.
For short-term tourist visa single entry, which is 30 days from the date of entry and not extendable. The fees will be AED250.
For short-term tourist visa multiple entries, which is 30 days from the date of entry and not extendable. The fees will be AED690.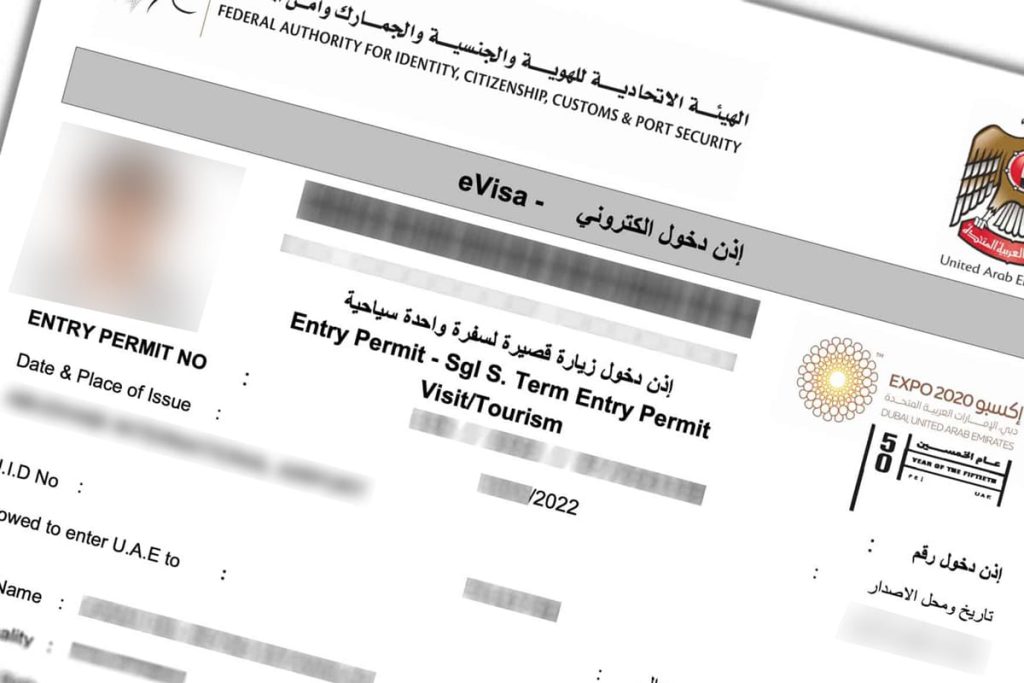 For a long-term tourist visa, single entry, which is 90 days from the date of entry and not extendable. The fees will be AED600.
For a long-term tourist visa multiple entries, which is 90 days from the date of entry and not extendable, the Fees will be AED1,740.
Fines for overstaying are priced at AED100 per day plus AED200 for an out pass.
"In case the overstaying is less than 30 days, you can pay either at Dubai airports while exiting the country or at GDRFA HQ. In case if it is more than 30 days, you can pay only at GDRFA HQ," the authority said.