The display arm of Korean tech giant LG has unveiled what is dubbed the world's first 12-inch high-resolution stretchable display. The innovation was announced by LG Display and offers free-form technology. It is the result of a large-scale R&D project by Korea's Ministry of Trade, Industry, and Energy, driven by LG since 2020. The technology allows the display to be extended, folded, and twisted without any distortion, creases, or damage.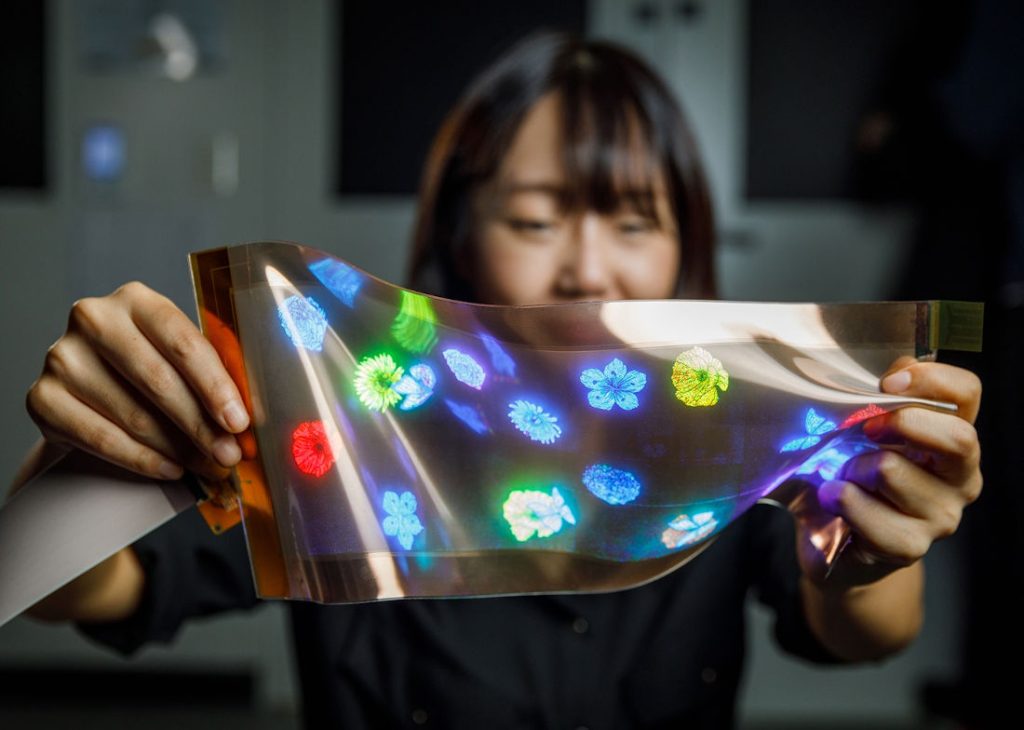 The new L G high-res stretchable display is the first display to achieve 20% stretchability, 100ppi resolution, and full-color RGB. It is highly flexible, durable, and reliable. L G expects the product to find its way to the market with great potential for commercialization. The display panel itself is made of high-quality Silicon substrate used in contact lenses. The display has a rubber-like flexibility that can extend its length to 14 inches. The new L G stretchable display uses a micro-LED light source with a high level of durability. It can withstand strong impacts even with its high resolution.
The LG Stretchable display uses the flexible S-form spring wired system. It can withstand up to 10,000 repetitive changes to its form, thus underscoring its significant durability. LG Display collaborated with twenty organizations in the industrial-academic sector in South Korea in developing the product since 2020. The stretchable display can be easily attached to curved surfaces and this offers a huge potential for its scalability to commercial applications.
It is unclear at this time when the stretchable display will enter the market. LG has been in the forefront of innovative services before it exited the smartphone market. The new stretchable display will find extensive applicability across fields.