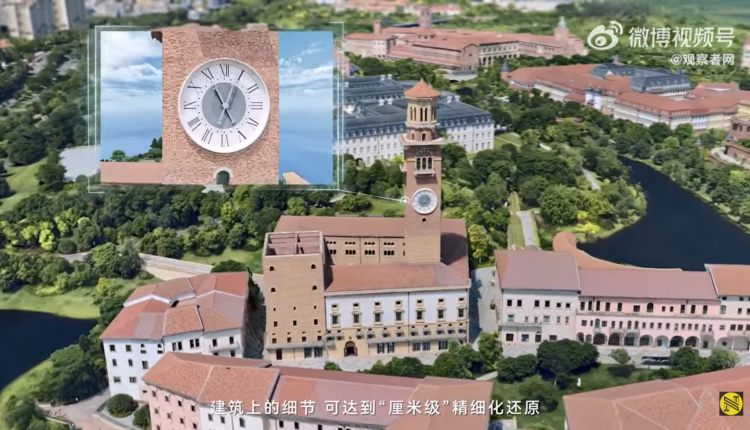 Huawei's Petal is its in-house alternative to Google or Apple Maps, developed for the first-party HarmonyOS UI. The OEM has just unveiled a new and "powerful" 3D real-world feature for the app, touted to confer hyper-realistic "digital world" based on a given location. It requires new GPU applications and techniques, as well as enough photos of the place in question.
Huawei has showcased some of its latest software and AI achievements during its 2022 Developer Conference. The event has seen advancements such as the new emergency satellite messaging feature for the Mate Xs2 joined by something the OEM's director Yu Chendong now defines as "a new powerful 3D real-world map" on Weibo.
It apparently represents the ability to recreate a vista occupying up to 5 kilometers squared (km2) of the real world in "super-fine" detail in just 30 minutes. It involves letting Huawei's Hi-Mesh form of accelerated network rendering loose on an estimated 2,500 photos of the location in question, and is rated to deliver "centimeter-level" accuracy when it comes to the appearance and texture of buildings.
Huawei projects that its output will allow the viewer to 'zoom' and 'swoop' right into equally convincing interiors for those same buildings, and even re-create and change the weather acting on a given location.
All in all, the new "3D online mapping" facility sounds very…metaverse-friendly; however, Huawei means for it to help Petal compete with rivals such as Apple Maps. The OEM has yet to specify when the necessary update will roll out, or which HarmonyOS smartphone, tablet or other device will get it first.