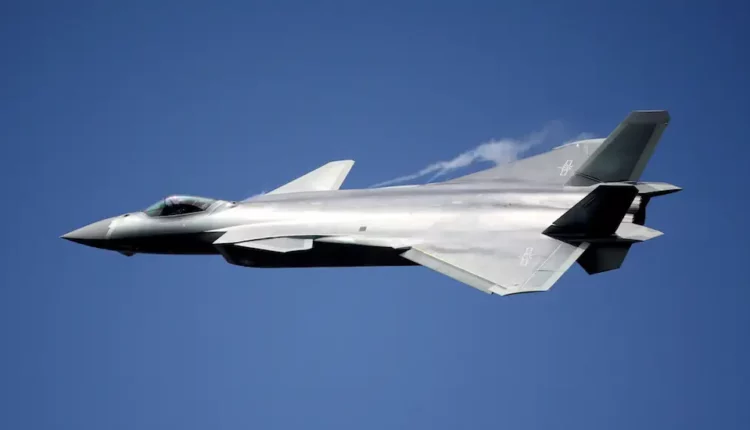 Following reports of upgrading the J-20 fighter jet's ability to command a swarm of drones, China appears to be looking to enhance the features of its stealth aircraft for information warfare.
According to a recent report by SCMP, the twin-seater model might be used as a tactical electronic jammer and an advanced early warning aircraft in the future battlefield.
The J-20 has been developed with improved stealth and mobility in mind, and it has the potential to provide access to a range of previously unavailable air warfare options.
The J-20 "Mighty Dragon" went into service in 2017. The twin version of the aircraft has been in the limelight for a while, with several pictures regularly making the rounds on the internet.
The twin-seat J-20's first and second prototypes were unveiled in October 2021 and August 2022, respectively.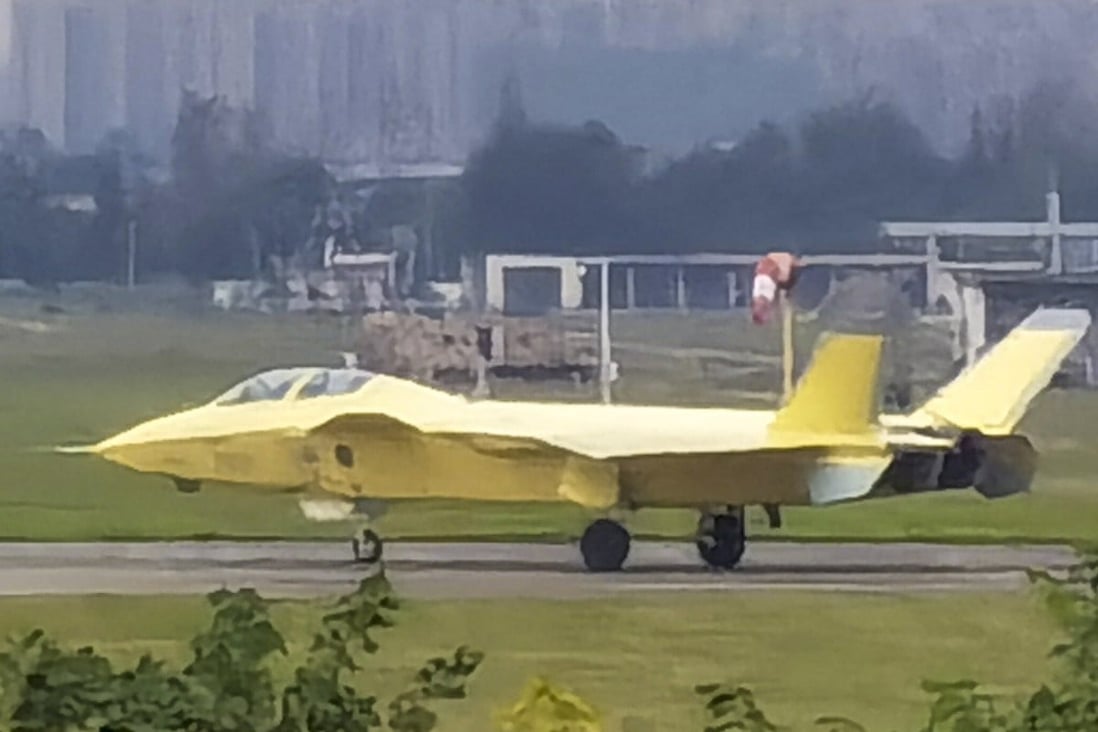 The latest report, citing an article from a Chinese military magazine, argued that the role of fifth-generation aircraft in information warfare had evolved lately due to the aircraft's increased capabilities.
In an article published in the August issue of Ordnance Industry Science Technology, it was stated that experts are seeking a fifth-generation fighter that can also function as "a tactical electronic jammer, a small tactical early warning aircraft, a high-speed stealth reconnaissance aircraft, and the controlling aircraft of a swarm of drones."
While flying, a lone pilot would find it challenging to communicate strategies with other planes or undertake early-warning duties. However, the twin-seat J-20 could allow these activities to be performed simultaneously.
In the twin-seat J-20, the article said, the front-seat pilot would be in charge of flying while the rear-seat pilot would be in charge of jamming. "This stealth, the high-speed fifth-generation tactical jamming platform will become a nightmare for the enemy's electronic equipment," it added.
That being said, the J-20 will function much more effectively as a small early warning aircraft thanks to the rear-seat pilot's complete separation from the front-seat pilot's duties in terms of communication and command.
Can The J-20 Be Used For Information Warfare?
The J-20 is currently the only fifth-generation fighter aircraft with a twin-seat variant in the development phase. The model has been hailed as a critical element of China's growing air power.
Recently, state broadcaster CCTV displayed a twin-seat J-20 in command of six GJ-11 Sharp Sword-style stealth attack drones. It was likely the first time that official media admitted that the manufacturer created a twin-seat J-20 variant to house a "weapons officer."
Furthermore, Shen Jinke, a spokeswoman for the Chinese air force, claimed last month that all five of the nation's theater commands are using the Chinese military's in-house stealth fighter jet.
Jinke claims that the warplane has been stationed near potential flashpoints such as the Taiwan Strait, the South China Sea, and the East China Sea.
SCMP quoted Akhil Kadidal, an aviation specialist at defense industry publisher Janes, suggesting that fitting early warning systems and electronic intelligence equipment into the J-20 could be complex.
He argued that the aircraft has a limited ability to include a next-generation internal early warning system. The aircraft's early warning and electronic intelligence capabilities would need to be improved; therefore, China would be required to create an external pod.
But no imagery hasn't yet been used to back up the J-20's integration of such external technologies.
Despite the challenges, Kadidal believed that the modification was doable since China has a history of making such modifications and was interested in turning baseline combat-capable aircraft into electronic intelligence assets.
According to Song Zhongping, a former instructor with the People's Liberation Army (PLA), the article mirrored a trend in aircraft development.
The J-20 will likely acquire more sophisticated features, such as electronic jamming and early warning, Zhongping said.
According to a 2016 USA Department of Defense assessment, China's development of the J-20, an advanced aircraft, is a crucial step in the country's ambitions to increase its capacity for regional force projection and to strike nearby airbases and facilities.