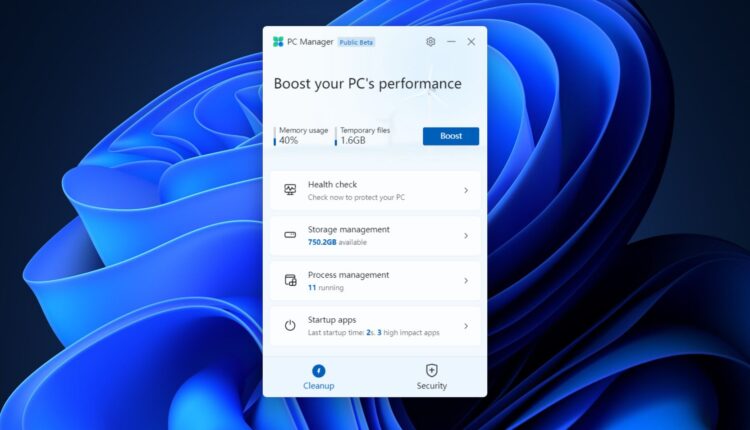 This new PC Manager App promises a "one click speed boost" by removing temporary files and optimizing background tasks. The app currently has two different sections, "Cleanup" and "Security."
The "Boost" button at the top of the Cleanup tab can free up memory on your PC and remove temporary files in one click. This tab also lets you manage background processes and startup apps, and there's also a storage manager feature that replicates existing functionality in the Windows Settings app.
This may be surprising (or not), but the Health Check menu displays "Reset default browser to Edge" among the list of "Potential issues." On the Security tab, you'll also find a "Browser protection" section where you can easily change your default browser, and as you can guess, the app recommends using Microsoft Edge. Again, you can also change your default browser in the Windows Settings app, but the PC Manager app may actually make that process slightly easier for the average Joe.