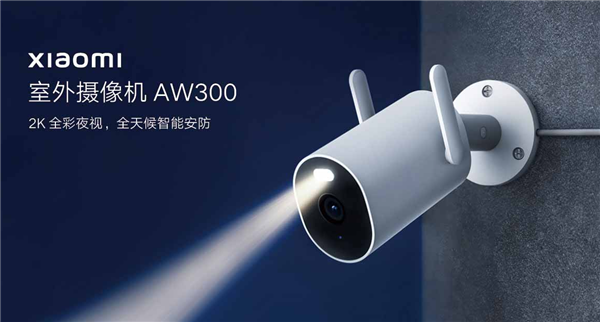 The Xiaomi Outdoor Camera AW300 has officially been launched in China. The camera uses a 3-megapixel CMOS sensor and is capable of outputting 2K ultra-clear images. It equally adopts wide dynamic range (WDR) technology, which can cope with various complex outdoor environments.
The Xiaomi Outdoor Camera AW300 has two built-in high-power white lights coupled with two infrared lights which deliver intelligent full-color night vision. When someone passes by, it will automatically turn on the white light to create a bright ambience.
Further, the Xiaomi Outdoor Camera AW300 is said to be capable of notifying the user through the mobile phone in time when it recognizes the change of the picture or the movement of the human figure in the electronic fence area. It also supports the recognition of the movement of electric vehicles and cars. If someone breaks into the electronically fenced area, the camera can also actively send an audible alarm with high-frequency light flashing.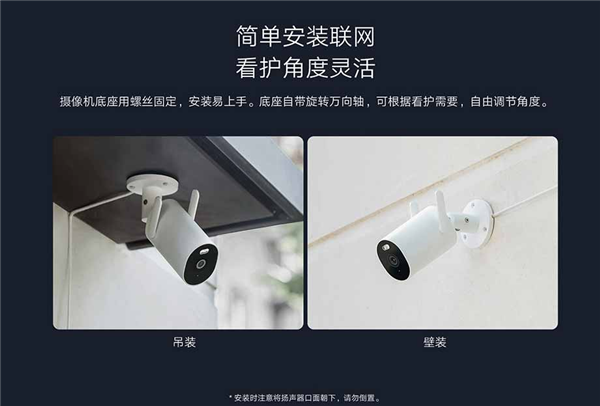 The alarm is able to blast because there are built-in high-power speakers and high-fidelity microphones inside. The mic has a 7-meter far-field pickup, and real-time voice intercom with outdoor personnel is possible. You can view multiple camera images at the same time through the MIJIA app, and support 4-channel images at the same time.
The AW300 adopts IP66 dustproof and waterproof technology, and the working temperature of the camera ranges from -30°C to 60°C.
In other respects, the Xiaomi Outdoor Camera AW300 has an external Wi-Fi antenna, built-in MIJIA security chip + AES128-bit encryption algorithm. It adopts H.265 video encoding technology, and supports local and cloud storage.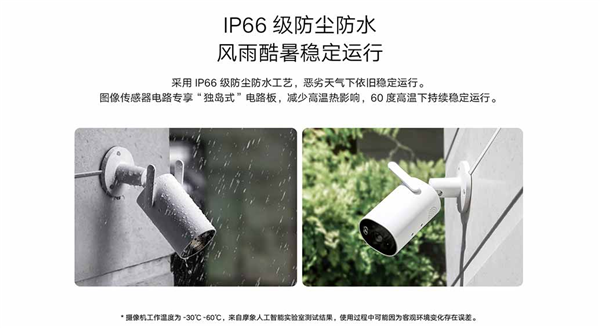 The camera is priced at 249 yuan (~$35) and is currently up for pre-order in China via Jingdong (JD.com). It will go on sale at 10:00 a.m. on September 23.