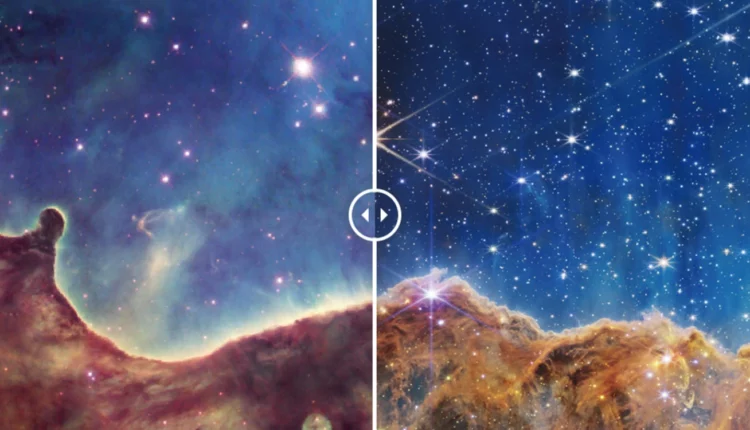 NASA has finally published the first colorized, full-resolution photos captured by the James Webb Space Telescope and the detail and resolution of the images is incredible, especially when compared to the images of these same cosmic objects captured by Hubble.
Hubble is no slouch and its observations have been instrumental in building humanity's understanding of the universe over the last couple of decades. But the James Webb Space Telescope is the most powerful observatory ever launched into space, and the difference in imaging capability is stark.
Yesterday, PetaPixel shared a side-by-side comparison of the detail of galaxy cluster SMACS 0723 as captured by both Hubble and Webb, and below are three more comparisons that illustrate the incredible capabilies of Webb.
Up first is a look at the Southern Ring Nebula, also known as the "Eight-Burst" nebula. This is what is known as a planetary nebula and is an expanding cloud of gas that surrounds a dying star. It is nearly half a light-year in diameter and is located about 2,000 light-years from Earth.
First, the nebula as captured by Hubble: