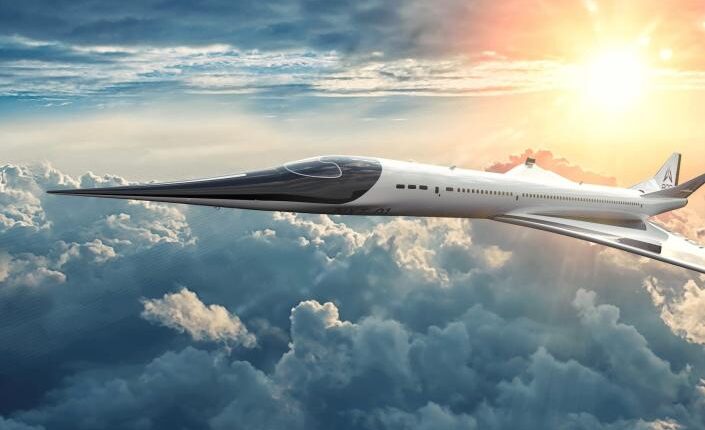 supersonic passenger-jet concepts :
The Concorde was a supersonic commercial airliner, flying passengers at 1,350 miles per hour.
High costs, safety concerns, and loud sonic booms forced the plane to retire in 2003.
Several companies are trying to reintroduce  air travel with new ultra-high-speed jet concepts.
The age of supersonic commercial air travel started in 1973 with the first transatlantic crossing of the famous Concorde aircraft.
The Concorde made its first  passenger flight 40 years ago — this is what it was like
Jointly developed by Aérospatiale — a predecessor of Airbus Industries — and the British Aircraft Corporation, the high-speed jet could fly up to 1,350 miles per hour, or twice the speed of sound.
Source: Insider