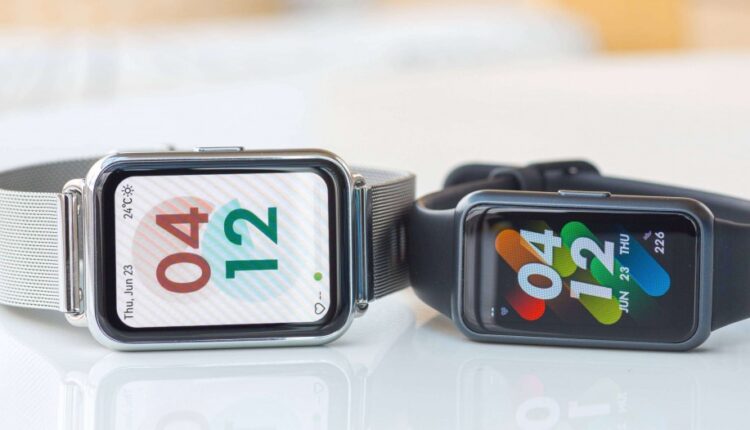 The smartwatch is said to bring users a fashionable, smarter, and more comprehensive health and fitness experience within its compact design. Recently, Huawei unveiled its fitness tracking watch – the Huawei Watch Fit 2. Designed for young people, female users and sports enthusiasts, the watch features 18.6 per cent larger display, bluetooth calling, quick reply for text messages and animated audio fitness coach among others.
The Huawei Watch Fit 2 is said to bring users a fashionable, smarter, and more comprehensive health and fitness experience within its compact design.
We got the device for a hands-on review and here's what it looks like.
Design and display
The watch features a 1.74-inch AMOLED display with a screen to body ration of 72.2 per cent. To enhance the interactive experience for users, its chessboard launcher design allows user to zoom freely, view more apps in a single screen for better access and rearrange icons to create better configuration. Additionally, the bottom of the watch is made of a matte-finish polymer substance that doesn't need any upkeep to stay clean. The watch is rather light at around 30g (strap excluded), thus wearing it for an extended period of time doesn't tire you out. The bands of the Huawei Watch Fit 2 are readily swappable. It's extremely cool how the straps can be taken off with only one snap.
Performance and battery
Huawei Watch Fit 2 comes with the HarmonyOS 2.1 operating system. This device also supports bluetooth calls, audio independent playback and can store up to 5,000 songs. In addition, the watch supports an optical heart rate sensor, intelligent heart rate detection, and all-weather blood oxygen monitoring. This device also supports sleep detection and other health features. It is also waterproof and dustproof. With regards to the battery, Huawei claims the Watch Fit 2 battery to last around 7 days under heavy use or 10 days under normal use. True to its words, the battery lasted seven days with continuous usage of and fitness reminders turned on. In terms of charging, this device also supports 5W magnetic charging. Charging the watch is fast enough to make it go from zero to full charge in under an hour.
Fitness features
The Watch Fit 2 offers over 100 workout modes with heart rate, SpO2, and GPS sensors to provide real-time data monitoring and precisely map out your activities. The Huawei Health App is fully upgraded with the healthy living management, assisting users to develop self-disciplined workout routine and active health management. The smartwatch reminds users to cultivate healthy habits by motivating them with visual reminders.
Smart living
With Gen Zs relying on smart gadgets and functions to assist in their day-to-day activities and looking for smart gadgets to meet their needs, Huawei has introduced Smart Living on the device. The device features a speaker and a microphone which allows users to answer calls by a tap of a button, or send a quick reply with a few taps on the screen. Without a phone, you may play music directly from the watch's internal storage using the built-in speaker.