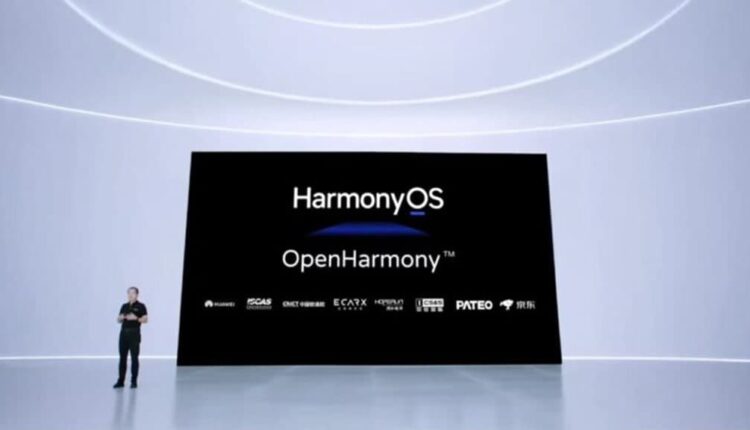 Open Source software has become a big change in the field of technology and deriving a big contribution from the market leaders to the least possible contributor. Since 2020, Runhe Software from China has fully inherited the OpenHarmony operating system and has become one of the key contributors to the Open Atom Open Source Foundation.
Runhe software's new operating system is based on the principle of open source and openness. Adding to this, the company said that it is committed to building a future ecosystem of intelligent connections of all things.
Head of the OpenHarmony business of Runhe Software and founder of HiHopeOS, a full-stack solution platform for Runhe's chip, said that they will jointly open up the road of localized technological innovation based on OpenHarmony.
HiHopeOS business mainly relies on the team's deep accumulation in the chip and embedded fields, and focuses on domestic technology bases such as OpenHarmony, with core boards, modules, and software commercial releases as the main business forms.
In December 2020, the Open Atom Open Source Foundation and Runhe Software officially launched the OpenHarmony open source project with seven units including Huawei and the Software Institute of the Chinese Academy of Sciences.
Runhe Software is also an important member of the OpenHarmony project group working committee. The working committee is the highest management body of OpenHarmony.
HiHiopeOS 1.0:
Early in August, Runhe Software has launched the HiHopeOS Beta version in the financial industry. In an interview, Liu Yang revealed: Runhe Software initially plans to release the official version of HiHopeOS 1.0 in December.
HiHopeOS will have multiple versions for different scenarios, including HiHopeOS IoT Edition, HiHopeOS Standard Edition, and HiHopeOS Fusion Edition. At the same time, industry releases based on HiHopeOS will be launched, such as financial releases, education releases, energy releases, etc. Liu Yang hopes that more product companies will rely on HiHopeOS to create more high-quality products in the future.
"The launch of HiHopeOS is to help OpenHarmony improve its technology from the perspective of market demand, such as improving safety performance, optimizing stability, improving industry components, and accelerating the product company's productization process," said Liu Yang.
HiHope introduction:
HiHope, a chip full-stack solution platform, aims to build a one-stop chip solution platform that includes chip design and verification, hardware development and production, hardware test certification, board-level support software, chip commissioning software, and application solution prototypes.
Based on this platform, we are committed to building a HiHope ecosystem with domestic chips as the core, comprehensively covering semiconductor manufacturers, modules, boards, downstream customers and scenarios, comprehensive software and hardware services, and developers.
Intelligence, to carry out research and development of "chips, terminals, and applications" to provide IoT and intelligent professional solutions for customers in industries such as chips, complete machines, wearable devices, smart homes, and the Internet of Things. The current main business directions are as follows: