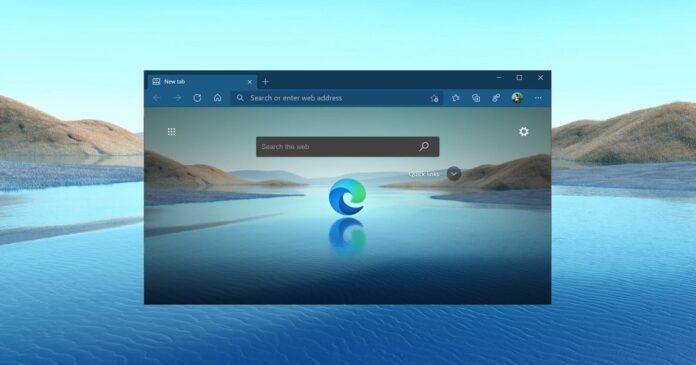 Microsoft Edge's tab search feature, which has been under development for a long time, is finally making some progress. Apparently, Edge's new feature is now one step closer to the official launch and it looks like Windows 10 Search integration has also made progress.
Although Microsoft has yet to officially confirm the development of Chromium-based tab search functionality, the company has quietly enabled it for some users. For those unaware, Microsoft Edge's upcoming tab search is based on the work previously done by Google for Chrome.
The feature has been under development for months and it was spotted in the Canary preview builds of Microsoft Edge in the month of August. Initially, Edge's search tab feature required users to enable an experimental flag from the Edge://flags menu or use the command line.
In the latest update, Microsoft has enabled the feature by default, but only some folks are seeing the change. It's possible that Microsoft is still A/B testing tab search integration with a small group of users.
Like Chrome's tab search, Edge's tab search also supports the keyboard Ctrl + Shift + on Windows and other platforms.
Edge already comes with vertical which has made multitasking easier and search tabs should make it easier for users to locate a specific website or tab. Microsoft is also working on new features and improvements for Chromium-based Edge to help boost the productivity of users.
Windows 10 Search integration is now live in Edge
Microsoft is also planning to integrate Chromium-based Edge with the Windows Search APIs in the operating system. After a new update, Microsoft Edge search history has now started to appear within the search box in the Windows 10 taskbar.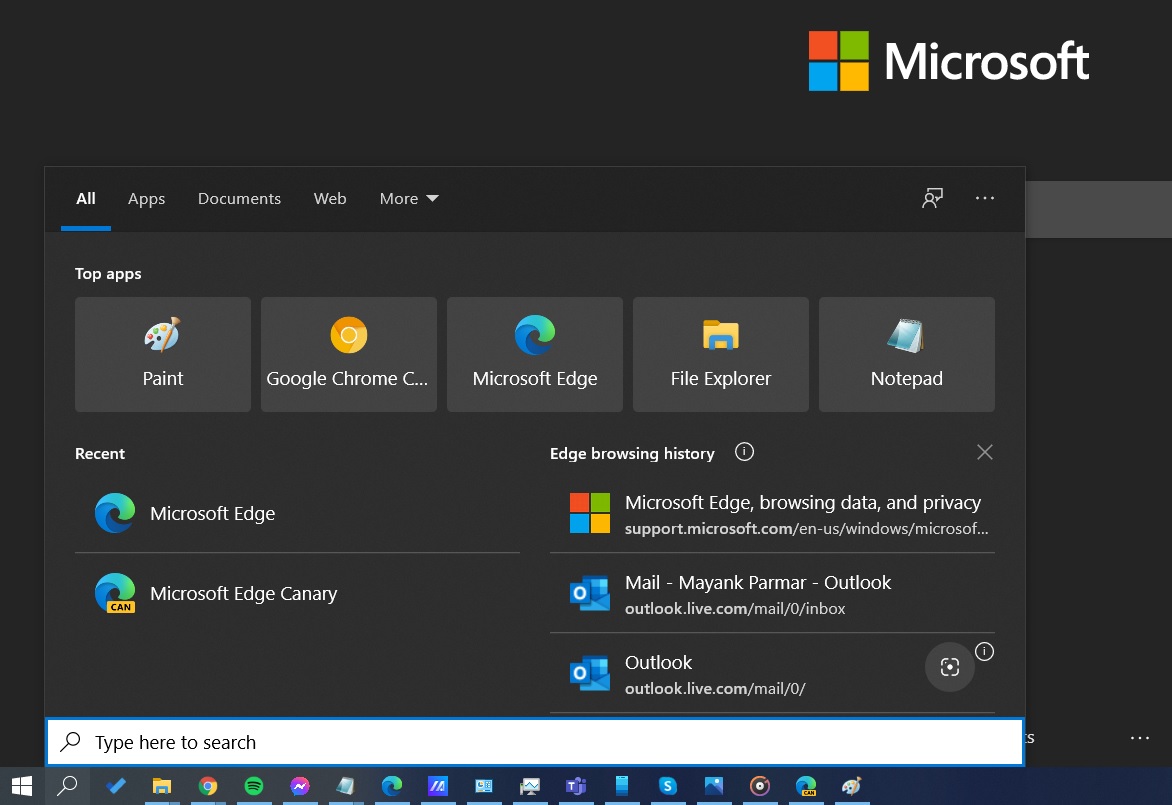 According to Microsoft, this new feature aims to bring information from the Microsoft Edge browser to Windows. If you use the search box of Windows 10, you can now use it to directly visit previously open tabs in Microsoft Edge.
Presumably, a future update could enable deeper integration between Windows 10 and other features of the browser like bookmarks and recent tabs.
Microsoft has started testing Windows Search integration with some users running Edge Canary 88 and it's not yet clear how useful this new addition will be. It's possible that some will find it a distraction that fills their Windows Search panel with results they can easily find in Edge.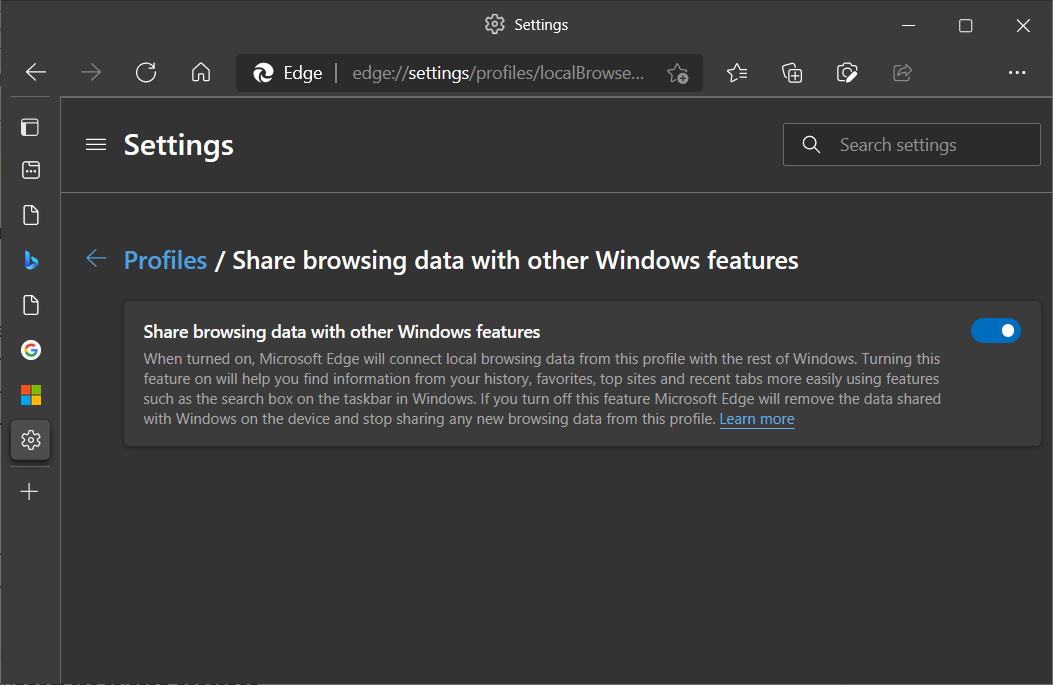 Fortunately, you can turn off the search integration by heading to Edge's profile settings, as shown in the above screenshot.
Additionally, Microsoft seems to be working on a new and improved "Find on page" tool with support for related searches.
Source: www.windowslatest.com