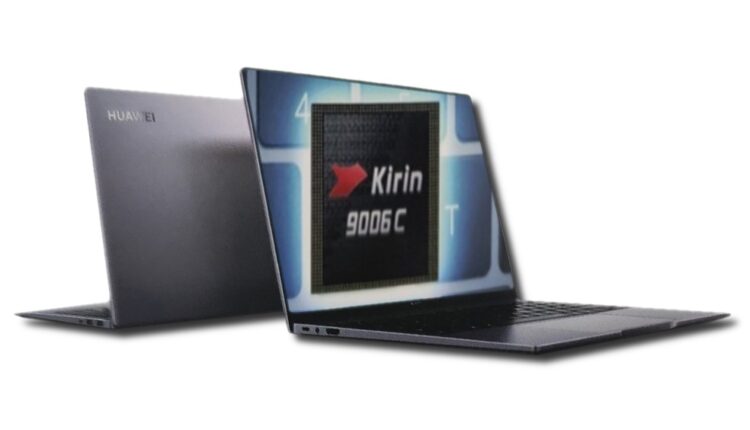 The Huawei Qingyun L420 laptop with 5 nm Kirin 9006C chip has had its specifications leaked along with a couple of related images. The ARM-based device is clearly the incoming successor to the Qingyun L410 laptop that sported a Kirin 990 SoC. The L420 also comes with 8 GB of LPDDR5 RAM and up to 512 GB of UFS 3.1 storage.
Another ARM-based laptop from Huawei has leaked, with the upcoming device seemingly sporting a 5 nm Kirin 9006C. The successor to the Huawei Qingyun L410, which turned up at the end of 2020, has been designated as the Qingyun L420. The laptop comes with 8 GB RAM, 256 GB or 512 GB storage, and it has a 14-inch 2K screen (2160×1440).
Interestingly, it seems the Huawei Qingyun L420 is going to feature the Kirin 9006C SoC that comes with its own iGPU. The 8-core 9006C is manufactured on a 5 nm process and can reach a clock rate of up to 3.13 GHz. The choice of an ARM-based system points to the desire for the L420 to be lightweight and long-lasting for mobile users: The laptop weighs 1.45 kg and has a 56 Wh battery.
The Qingyun L420 is also capable of Wi-Fi 6 communication and comes with an HDMI port, mini-RJ45 connectivity, 2x USB-A ports, 1x USB-C port, and a 3.5 mm audio jack. No pricing is mentioned for the laptop, but the older Huawei Qingyun L410 cost the equivalent of around US$1,276 upon launch in China with a model with Linux OS on it costing about US$1,395.
Source: www.notebookcheck.net