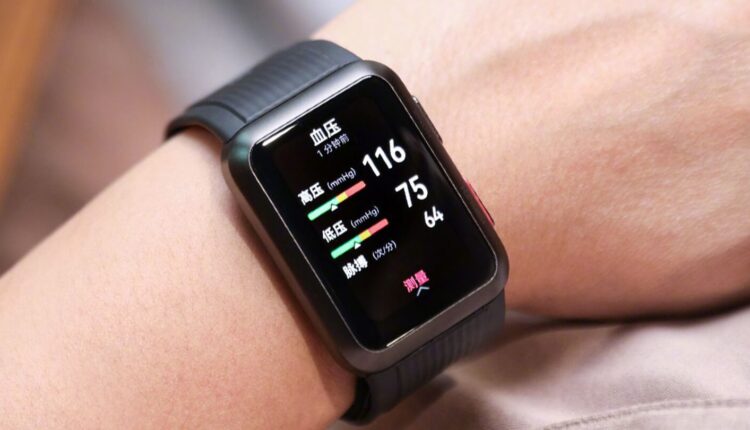 YHE has unveiled the BP Doctor MED, its successor to last year's BP Doctor. The BP Doctor MED has a larger display than its predecessor and has received multiple certifications as a medical-grade device.
Are you a techie who knows how to write? Then join our Team! English native speakers welcome!
YHE has released another smartwatch, having brought the BP Doctor to market last year. Funded through Indiegogo, the BP Doctor received over US$500,000 from backers, which should have all received their unit roughly six months ago. Now, the company has returned with the BP Doctor MED that builds on its predecessor.
Specifically, YHE claims that the BP Doctor MED has CE and FDA medical-standard accuracy, a claim that no other consumer smartwatches can make. YHE's new smartwatch features its 'dual inflatable air cuff design', which allows it to measure your blood pressure and any fluctuations that may occur. Unsurprisingly, YHE has integrated other smartwatch features, like the ability to receive push notifications from a paired smartphone and sleep tracking.
The BP Doctor MED also has a 1.63-inch AMOLED display that sits within a 50 x 39 x 12.5 mm chassis. According to YHE, the smartwatch should last up to 7 days between charges on its 220 mAh battery. Incidentally, the company claims that the battery only needs 90 minutes to recharge from 0% to 100%. The BP Doctor MED is not waterproof though, despite the inclusion of activity tracking.
Currently, the BP Doctor MED is available to order on Indiegogo from US$189, supposedly US$170 lower than its US$359 retail price. YHE hopes to begin shipping the BP Doctor MED in January 2022. The company will ship the smartwatch globally.
Source: www.notebookcheck.net