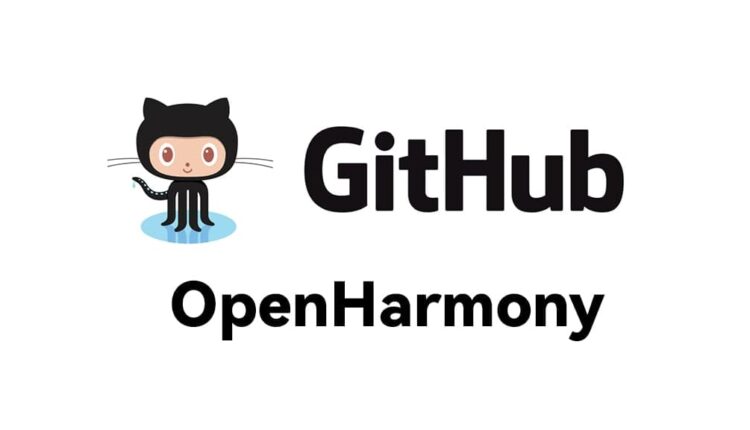 OpenHarmony – the open-source project of the HarmonyOS operating system, is now available on the top software and version control platform, GitHub. According to the information, the OpenHarmony project on GitHub is a read-only mirror for OpenHarmony and won't be used for accepting issues or pull requests.
GitHub is a Git repository hosting service, but it adds many of its own features. While Git is a command-line tool, GitHub provides a Web-based graphical interface. It also provides access control and several collaboration features, such as wikis and basic task management tools for every project.
OpenHarmony is the next-gen open-source operating system, which is supported on several platforms and works on the Internet of everything. Following its development, Huawei has officially donated the source code to the open-source foundation – OpenAtom.
OpenHarmony downloadable source code is still hosted at Gitee https://gitee.com/openharmony
OpenHarmony 3.0:
On September 30, 2021, OpenAtom Foundation launched Openharmony 3.0 project, which is based on the OpenHarmony 2.2 Beta 2 and brings substantial improvements over the past version and optimizes the operating system.
New features and functions of the standard system:
The user program framework supports service capability (ServiceAbility, DataAbility) and thread model.
Supports file security access, that is, the ability to convert files into URIs and resolve URIs to open files.
Support the basic ability of device management PIN code authentication.
Support the basic capabilities of relational databases and distributed data management.
Support Ark JS compilation toolchain and runtime, support OpenHarmony JS UI framework application development and operation.
Support remote binding ServiceAbility, FA cross-device migration capabilities.
Support application notification subscription and application notification message redirection capabilities.
Support the input method framework and support the input of basic English letters, symbols, and numbers.
The camera application supports basic capabilities for previewing, taking pictures, and recording videos.
Support CS basic call and GSM short message capabilities.
Support timer capability and provide timing time zone management capability.
Under the distributed networking between standard devices, it provides permission verification functions when applications access peer resources or capabilities across devices.
New features and functions for lightweight and small systems:
New lightweight distributed capability enhancements are added to support starting Ability on standard systems from lightweight systems.
Soft bus capability enhancement support, providing authentication channel transmission capability, used for device binding.
Enhanced support for lightweight globalization capabilities, and support for 31 new languages.
A new permission attribute field and its writing interface are added to the lightweight system, and upper-layer applications can implement related services through this field.
Source: www.huaweicentral.com