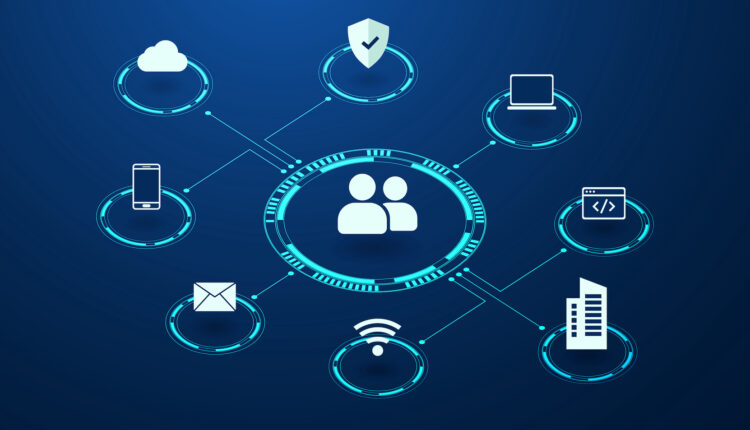 October is Cybersecurity Awareness Month, a time when we all reflect on what it means to remain secure in today's advanced threat landscape. While Cybersecurity Awareness Month is an important cornerstone for the security industry and a reminder to all organizations to remain vigilant, it's only one piece of Zoom's year-round efforts to create security-focused behavioral change.
Our Security Performance Management team is devoted to deploying the right training, education, and awareness efforts to help instill that change, as we strive to make security second nature for all Zoom employees.
Here's a look inside our current efforts to educate our employees — during Cybersecurity Awareness Month and beyond.
Cybersecurity Awareness Month activities
At Zoom, we're excited to celebrate this year's Cybersecurity Awareness Month and align to its theme of "Do Your Part. #BeCyberSmart." Our Security Performance Management team likes to say Cybersecurity Awareness Month is our Super Bowl. We've been practicing and training all year round to get here, hoping to drive as much education home as possible for our employees. For Cybersecurity Awareness Month 2021, our goal is to not only communicate security awareness best practices but to also make them stick through interactive activities.
Here are a few things we have planned for our employees this month:
Overall communications
It's important to communicate frequently and clearly about security, especially during Cybersecurity Awareness Month. For October, our team has planned tailored communications over specific channels to help drive awareness around this important month and what activities are planned. This includes global announcement emails and chat messages, internal pages with educational content and access to activities and sessions, themed Virtual Backgrounds, dedicated chat channels, and more.
Activities
While consistent communication helps spread information, activities really help drive that message home. Here's what we have planned for the month, with presentation sessions and activities specifically aligning to Cybersecurity Awareness Month's weekly themes for the month of October:
Week 1: Be Cybersmart
Session: Security Awareness at Home and at Work
Activities: "Password Idol" game, which is a music-based, personality-type game where employees learn how easy it is to create a strong password.
Week 2: Fight the Phish
Session: Social Engineering & You
Activities: "Spot the Phish" game, which users can take to determine if they're an expert at identifying phishing schemes.
Week 3: Explore. Experience. Share.
Session: Cyber Career Awareness Ask Me Anything Panel
Activities: Funniest meme contest, where employees can either create or find a funny, security-related meme, submitting it for a chance to win a prize. There are also blended learning activities and culture surveys planned.
Week 4: Cybersecurity First
Session: Cybersecurity Trivia Happy Hour
Activities: Funniest meme contest, blended learning activities, and culture surveys
Activities for the entire month:
Virtual cyber escape room: Employees can join cyber escape rooms that utilize exciting storylines, narratives, and engaging puzzles, combined with a company-wide leaderboard, to create a lively training experience.
Cybersecurity scavenger hunt: Tying together the month's themes and educational content, workers can also participate in a cybersecurity scavenger hunt and potentially win prizes.
Our year-round efforts
Cyberthreats don't slow down, so neither do we. Our Security Performance Management programs go beyond the basics — they are specifically designed to create memorable experiences for employees in order to reinforce important skills and knowledge all year long. These activities include, but are not limited to:
Security awareness, Cybersecurity Awareness Month campaigns, and communications on relevant and timely topics
Annual information security learning on topics like the types of phishing, incident response, policies, threats/attacks, and more
Role-based learnings for select employees, such as those with certain privileges, access to writing or editing code, and more
Monthly phishing simulation and reinforcement exercises
Security learning specific to certification and compliance requirements
Creating security knowledge content for use by sales, customer success management, solution engineering, IT, legal, security, technical support, and others
Security organizational change management and engagement consultation
Security is everyone's job
As today's organizations face new challenges and change, upskilling employees on security is no longer a nice to have, it's a must. At Zoom, we're determined to create a cultural shift, to change our workforce's collective mindset around security through dedicated resources.
With this training and reinforced education, we strive to transform threats into a tangible reality, driving awareness around today's cybersecurity landscape and the role end users play in it. By showing employees how their actions have a direct correlation to the overall security posture of an organization, security starts to become second nature.
To learn more about Zoom's approach to security and related resources, explore our Trust Center.