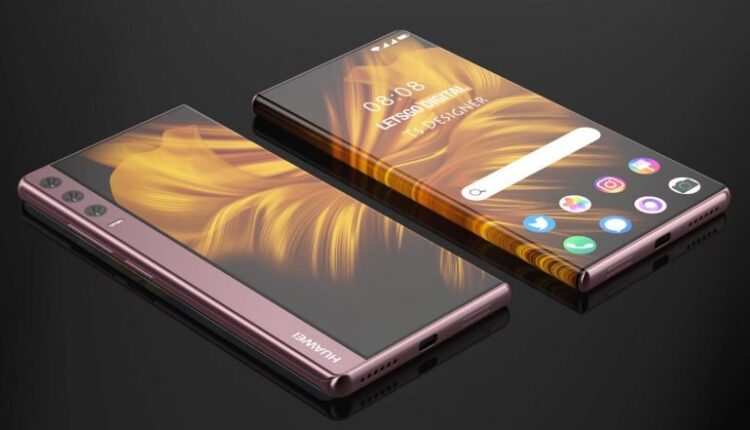 Huawei has just patent another smartphone that features a rollable display. We had previously reported on a possible future Mate phone with an Arc display and what appeared to be a Mate X Rollable a couple of weeks ago. Now, a new patent reveals another futuristic Mate model with a rollable display and a triple camera setup.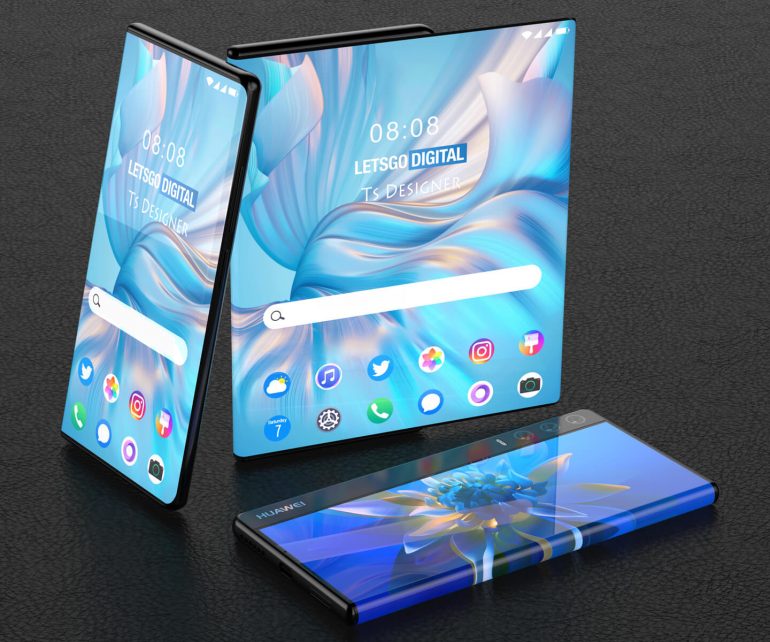 According to a LetsGoDigital report, the Chinese tech giant has patent a new device that sports a wrap around display that cover the front side and most of the rear panel as well. But its most highlighting aspect is that this display can be pulled out from one side on the front, which extends the display to a small tablet size. When extended, the display is extended from the right side of the handset, while the display on the rear rolls towards the front.
Notably, Ts Designer even offers us a 3D concept render of this device and its rollable display in action on his YouTube channel. Looking at this video, we can observe the device in three modes. One is where the device resembles the Xiaomi Mi MIX Alpha in its compact form, while the other two is when its screen is rolled out. In one of the positions, the screen is enlarged by 35 percent or only extended to half of its total capacity, while the other has it completely rolled out, reaching a size 70 percent larger than its compact position.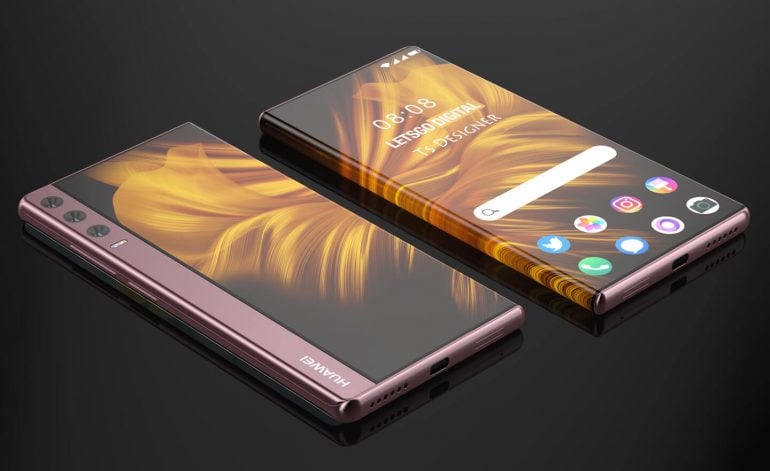 In other words, a 6.5 inch display can reach a size of up to 11 inch to achieve a tablet format. This is basically the size offered by modern day foldable smartphones. Furthermore, it is also quite a practical design and could very well a Mate series of phone that launches sometime in the future. The lack of a hinge and folding mechanism could also ensure no creases being formed on the surface of the display as well. The front side may even house an in display camera technology, while the rear offers a triple camera setup. Keep in mind that this is still a patent and it is unknown if the company is actually working on such a product.
Source: www.gizmochina.com