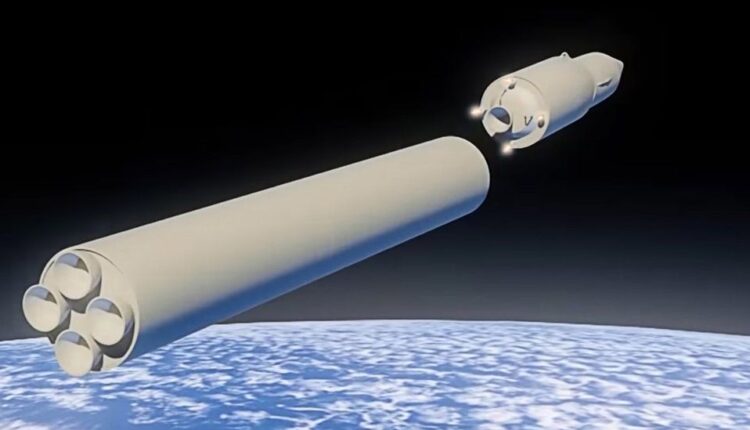 Russian security agents have detained the head of an institute researching hypersonic flight, on suspicion of treason, Tass news agency reports.
Alexander Kuranov, an expert on plasma physics, is chief designer at the hypersonic systems institute in St Petersburg, known by the Russian initials NIPGS.
Russia is developing hypersonic missiles, which fly at more than five times the speed of sound (Mach 5).
A similar case was reported in 2018.
The FSB arrested a top space scientist, Viktor Kudryavtsev, in 2018 and searched several space research facilities, including Moscow's TsNIIMash, which also studies hypersonic technology.
One of Mr Kuranov's specialisms, according to the NIPGS website, is a Russian hypersonic programme called Ajax (pronounced Ayaks), which involves a space vehicle recycling energy in flight to boost its performance.
For several years Mr Kuranov, 73, has organised a Russian-US symposium for scientific exchanges on aerodynamics and plasma technology. Plasma is superheated matter, so hot that electrons are freed from atoms, forming an ionised gas.
An FSB source quoted by Tass said "investigators plan to ask the court to put him under arrest for two months".
It is not clear whether Mr Kuranov divulged missile secrets. He is suspected of passing secret information to a foreigner about hypersonic technology, but there are no further details.
In 2019 Russia announced the deployment of its first Avangard hypersonic missiles, which it said could travel at more than 20 times the speed of sound.
Launched by a ballistic booster rocket, Avangard uses "glide" technology – it is said to be more manoeuvrable and lower-flying than Cold War-era missiles, making it harder to shoot down.
Russia is also testing a submarine-launched hypersonic cruise missile called 3M22 Zircon. Another hypersonic missile now being deployed by Russia is the Kinzhal, launched from a bomber.
President Vladimir Putin has described Russia's hypersonic technology as unparalleled. In 2019 he said the West and other countries were "playing catch-up with us" in that domain.