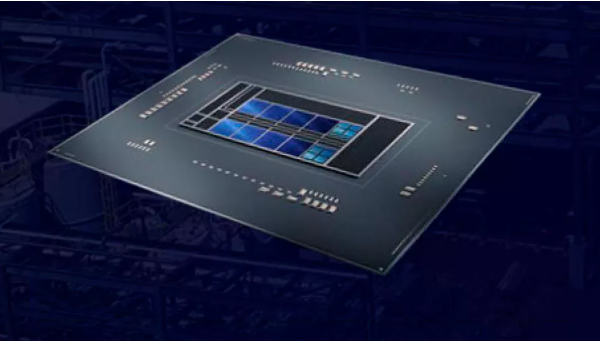 The upcoming wave of 12th Generation Alder Lake processors from Intel have been rumored to support both DDR5 and DDR4 memory. However, a new UserBenchmark submission, courtesy of Tum_Apisak, showed that Alder Lake's performance could be affected if paired with the latter.
The Alder Lake sample reportedly features 16 CPU cores and 24 threads, which is a configuration that we've already seen before. Keeping in mind that Alder Lake is comprised of Golden Cove and Gracemont core but only the former has Hyper-Threading, the chip should be carrying eight Golden Cove cores and eight Gracemonet cores.
Today's submission marks the second appearance of an 16-core Alder Lake chip in UserBenchmark. This sample seemingly sports a 1.8 GHz base clock speed and 3.65 GHz average boost clock. The previous sample, on the other hand, has the same base clock, but a lower average boost clock that peaked at 3.05 GHz.
Given the core count, the engineering samples may be the Core i9-12900 or Core i9-12900K. Obviously, the faster chip will deliver better memory performance. Since we aren't certain if both Alder Lake samples are the same processor, we recommend a bit of salt when looking at the results.
Intel Alder Lake RAM Benchmarks
| | Kingston DDR4-3200 2x8GB | Micron DDR5-4800 2x8GB |
| --- | --- | --- |
| Multi Core Read | 41.5 | 33.6 |
| Multi Core Write | 37.0 | 30.8 |
| Multi Core Mixed | 28.8 | 30.2 |
| Single Core Read | 15.4 | 15.4 |
| Single Core Write | 30.2 | 31.4 |
| Single Core Mixed | 22.1 | 22.4 |
| Latency | 136 | 86.7 |
The DDR5 platform consisted of two 8GB Micron DDR5-4800 memory modules. The C8C1084S1UC48BAW part number didn't yield any results. If the memory modules stick to JEDEC's specifications, they should be rated with a CAS Latency (CL) of 40.
The DDR4 platform, on the other hand, used a pair of 8GB Kingston HyperX Fury DDR4-3200 memory modules. We couldn't find a product page for the HP37D4U1S8ME-8XR, and several listings showed that these may be OEM memory modules.
DDR4-3200 outperformed DDR5-4800 by up to 24% in the read test and up to 20% in the write test. However, the latter delivered 5% higher performance in the mixed test. The performance deltas in the single-core tests weren't as substantial, though. There was no change in the read test, but DDR5-4800 offered 4% and 1% better write and mixed memory performance, respectively.
DDR5 put up its best performance in the latency tests. The Alder Lake with DDR5-4800 exhibited 36% lower memory latency.
Intel's Alder Lake processors might land late 2021 or early 2022. In addition to the rumored DDR5 support, the heterogeneous chips could also embrace the high-speed PCIe 5.0 standard. AMD has displaced Intel on the list of best CPUs so there are big expectations for Alder Lake even before its launch day.
Source: www.tomshardware.com