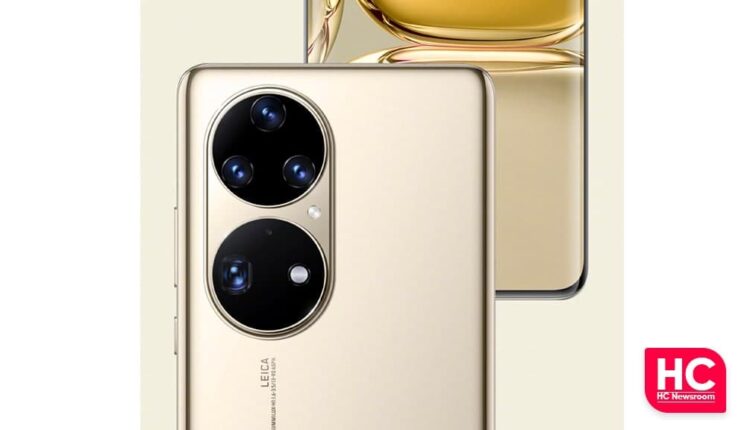 On July 29, Huawei has ushered in its flagship – the Huawei P50 series. Yes, we've finally witnessed the unveiling of this smartphone lineup that has long been awaited by the consumers.
Huawei P50 series comes in two different models – Huawei P50 and Huawei P50 Pro. Packs with new Huawei XD Optics and a revamped camera system.
"The Huawei P Series has always been about our passion for, and pursuit of, the best quality, aesthetics, and photography experiences," said Richard Yu, Executive Director and Chief Executive Officer of Huawei Consumer BG.
"The new Huawei P50 Series is a legend reborn, representing a new chapter in Huawei's history of camera excellence, as well as a paradigm shift in mobile photography, aesthetic design and all-scenario experiences. Incorporating Huawei XD Optics into a smartphone for the first time, we are continuing to make the impossible possible while kicking off a new era of smartphone photography."
Huawei P50 Series Design:
Huawei P50 series comes with an elegant design and several beautiful color options including Cocoa Gold, Charm Pink, Golden Black, and Pearl White. Additionally, the Huawei P50 Pro comes with new Dynamic Sky Blue, which has dynamic colorways.
Huawei P50 Display:
Huawei P50 and P50 Pro sport bigger displays and batteries within a light body and slim finish that fits perfectly in the user's hand. These colors are protective IP68 certified for dust and water resistance, as both phones have dual stereo speakers.
The Huawei P50 series supports P3 color gamut to deliver accurate and true-to-life colors. Up to 1.07 billion colors are supported, allowing for a true HDR experience, which showcases the vibrancy of the world.
That's not it because this Huawei phone lineup has a 120Hz refresh rate and 300Hz touch sampling rate, which allows users to enjoy a smooth and responsive experience.
Huawei P50 Series Camera: XD Optix and XD Fusion Pro
Huawei P series is known for its photography capabilities and the Huawei P50 series ushered the P-series evolution even further. The Huawei P50 series comes with a Dual-Metrix camera system that delivers True to Life imagery with extreme clarity and high dynamic range.
Balancing the capabilities of multiple lenses, 10-channel multi-spectrum sensor, HUAWEI XD Optics, XD Fusion Pro Image Engine and other innovations, the Dual-Matrix Camera system offers incredible photography capabilities in a lightweight form factor.
The all-new Huawei XD Optics allows you to capture amazing photos. This is the first camera system that comes with an image signal restoration system that can apply computations to rectify optical errors and reproduce fine details. This surpasses the limits of optical design to restore as much as 25 percent of the image signal.
Huawei first introduced the XD Fusion Image Engine with Huawei P50 lineup and redefined this imaging technology with the Huawei P50 series and named it XD Fusion Pro.
Huawei P50 Series Camera: 200x Zoom
The Huawei P50 series camera adventure doesn't end here, because the Huawei P50 Pro supports up to 200X zoom, which could lead you to the farthest and captures the subject.
But more zoom means more distortion and noise but P50 Pro takes good care of these issues too.
Want to take ultra-wide-angle shots? Don't worry, P50 devices come with an ultra-wide-angle lens that has an equivalent focal length of 13 mm for wide shots, and support macro photography as close as 2.5 cm from the lens.
Huawei P50 Series Camera: True Chrome Image Engine
Time to talk about the True-Chroma image Engine that delivers the highest possible colors to match the nearest of the human eye.
The ambient light sensing system uses a 10-channel multi-spectrum sensor, which is coupled with color calibration of more than 2000 colors across the P3 color space, to improve its ability to detect ambient light and average color hue accuracy by 50 percent and 20 percent respectively.
The P50 Pro also has an all-new Super Colour Filter System, with the True-Chroma Camera (Colour) and True-Chroma Camera (Monochrome) improving the main camera light intake by 103 percent for better image clarity. In low-light scenarios, pictures come out brighter and more detailed.
In group photos, users can zoom in on individual subjects and still see sharp details and textures on every person. The Super HDR technology captures 28 percent more of the dynamic range for better-backlit performance, while light and shadows are optimized, creating richer textures and more pronounced layers.
Huawei P50 Series Camera: Videography
The P50 Series supports 4K video recording across the full focal range. The all-new AIS Pro image stabilization solution helps users easily capture stable handheld videos, even when zoomed-in 4K time-lapse mode allows users to distill the beauty of time, while AI cinemagraph is great for creative shots that showcase minor movements.
For editing, users can import videos to PetalClip simply by tapping "Edit" in Gallery. The app features a flat UI design and offers a wealth of templates, filters, and special effects, all of which can be instrumental in creating a cinematographic masterpiece.
Huawei P50 series with HarmonyOS 2:
The Huawei P50 series ushered as the first flagship that provides out-of the box HarmonyOS experience. Swiping up on an app icon activates Service Widgets, which present real-time information with a simple tap.
The widgets' size is also customizable, and users can personalize their Home screen with their widgets of choice. Furthermore, users can find widgets that serve atomized services easily from the Service Centre. HarmonyOS 2 also offers a new zoom mode for files, so users can tap the icon in a folder to launch an app.
The Super Device interface in P50 Series' Control Panel has a smartphone icon in the center. There, users can connect other devices to the smartphone by dragging the corresponding icons towards the middle.
For instance, office users can initiate Multi-screen Collaboration by dragging the tablet icon towards the smartphone icon in the UI. The smartphone can also act as a wirelessly connected external storage for the PC and allow users to access smartphone files from their laptop.
When playing a video, users can drag a smart TV icon towards the smartphone icon in the UI to project their active video to the larger display. Tapping 'event alerts' on the smartwatch will play the latest highlights directly on the paired phone, on supported apps.
The smartphone Control Panel also lets users easily set up internet connectivity for smart home appliances with just a simple drag and drop, making the whole experience smarter and more intuitive.
Source: huaweicentral.com