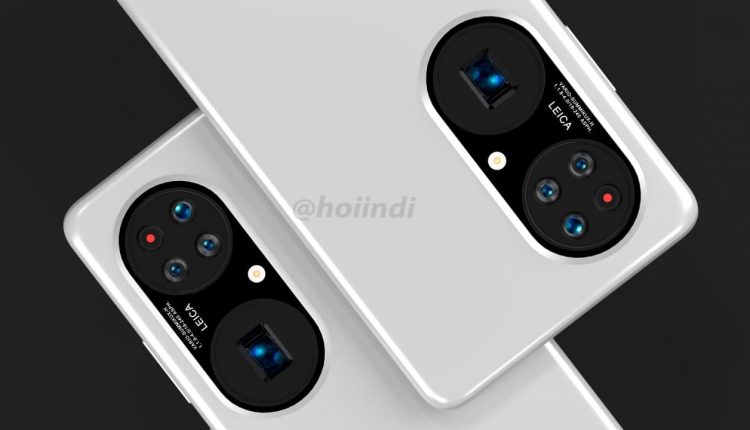 Huawei P50 series will launch on July 29, and the camera section will be the spotlight of this flagship. We've already begun a big discussion on the specs of the camera system used in the P50 lineup including teasers, leaks, and tips but it's just a beginning.
Although we're just a week away from the launch event, more news has started to come that reflects the camera specs of the P50 series.
Huawei P50 series will come in three models – Huawei P50, P50 Pro, and P50 Pro Plus. These phones have different specs that sit according to their price ranges.
In the midst of this entire scenario, a digital blogger from Weibo, MebiuW has brought a new leak, suggesting that the standard P50 will come with VARIO-SUMMILUX-H 1:1.6-3.5/13-90ASPH, ultra-wide-angle, 3.5x telephoto, and f/1.6-f/3.5 aperture.
On the other hand, the tipster also suggests that the Huawei P50 Pro will fetch a VARIO-SUMMILUX-H1:1.8-3.4/18-125ASPH lens, 5x telephoto, and 18mm ultra-wide angle.
Furthermore, it's suggested that Huawei P50 Pro Plus could use a 14mm free-form lens to take the widest ultra-wide images, and also used in the last year's Mate 40 Pro Plus. A report also suggests that Huawei P50 Pro Plus could also bring the maximum amount of zoom from the company over 100X or 200X in digital expansion.
For now, there's no confirmation that has been made to these specs but we can take them as very close to what we're about to see at the launch event.
NEW CAMERA:
Huawei P50 devices will use a new camera design that houses different lenses inside a giant camera bump consisting of two rings. According to the information, Huawei P50 will use a triple camera, P50 Pro with quad-camera and P50 Pro Plus with a Penta camera system.
A report also reveals that the entire P50 lineup will provide a better photography and videography experience compared to the predecessors.
There's a lot more to know and we'll keep you posted with further updates on the Huawei P50 series.
Source: www.huaweicentral.com