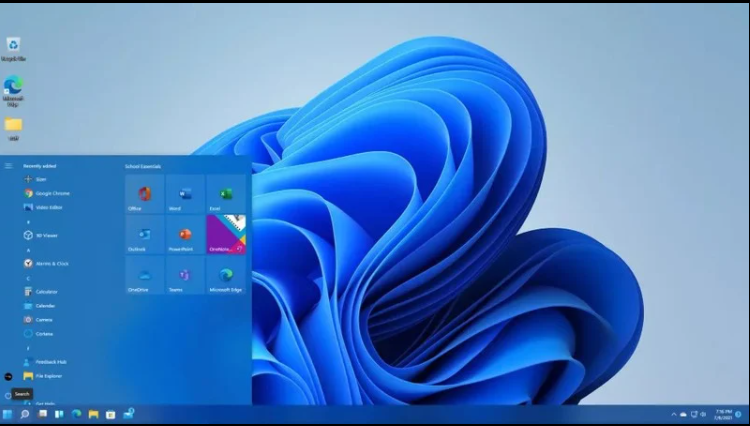 Windows 11 brings several aesthetic changes to Windows, including a new Start menu. While the new Start menu follows many of Microsoft's modern design principles, it's received criticism. The Windows 11 Start menu ditches Live Tiles, places the all apps list behind a button, and removes some of the shortcuts available on Windows 10. For those that dislike these changes, there could be a workaround.
The folks over at Tom's Hardware managed to perform a registry edit to get the Windows 10 Start menu onto Windows 11. After the edit, the new operating system shows the exact Start menu from Windows 10.
While this trick shows that it is possible to get the Windows 10 Start menu onto Windows 11, that doesn't mean it's a good idea. Windows 11 is currently in beta, so you should expect some bugs and performance issues. Playing around with the registry to change the Start menu or move the taskbar to the top of your screen could cause other problems.
Additionally, the registry modification might not work in the future. Since Windows 11 is in preview, Microsoft could change something that affects the edit. It is worth noting that people performed the same edit on the leaked build of Windows 11.
We won't list the steps to perform the registry edit here, but if you absolutely must try it, Tom's Hardware breaks them down.
Your best bet to get the Windows 10 Start menu onto Windows 11 is probably to wait and see if a company like Stardock will release a program to do so. Stardock has Start10, which brings the Windows 7 Start menu to Windows 10. There's a chance that the company could do the same with Windows 11.
Source: www.windowscentral.com