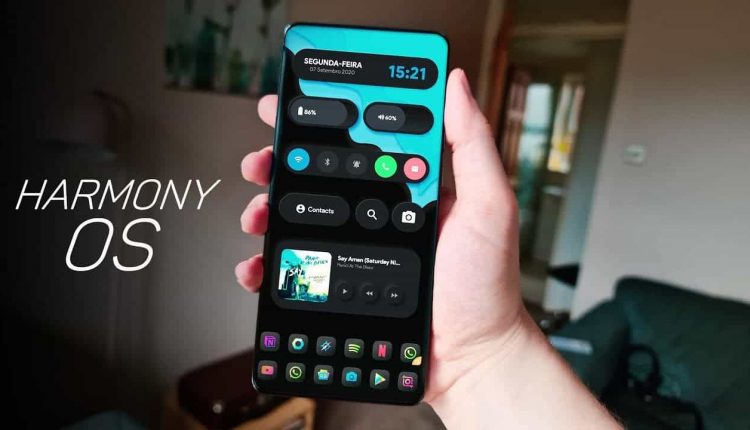 Huawei officially released the HarmonyOS 2 system early last month. At the meeting, Huawei announced the upgrade plan for HarmonyOS, which not only supports the latest flagship models such as the Huawei Mate 40 series but also covers a large number of mid-to-high-end models and entry-level models. In fact, old smartphones like the five-years-old Huawei Mate 9 is eligible for this update. This is the largest update ever in Huawei's history. According to recent reports, since HarmonyOS 2 officially started rolling out on June 2, the update is now available for 69 Huawei models. Furthermore, in the one month of this update rollout, over 25 million users now have the system. According to Huawei, the number is still rising.
According to Huawei's official plan, in the third quarter of 2021, Huawei Mate Xs, Mate 20 series, Nova 6/7/8 series, and Huawei MatePad will usher in updates. In the fourth quarter, it will further expand to Huawei Smart Screen V series 2021, Huawei Smart Screen S series, Huawei Smart Screen X65, Mate 20 X series, P30 series, Mate X, Huawei Enjoy 20 series, Huawei Maimang 9, Huawei Tablet M6, Huawei Enjoy Tablet 2 and so on.
It is worth mentioning that by the first half of 2022, Huawei Mate 10 series, P20 series, nova5 series, Mate9 series, P10 series, Huawei Smart Screen V series, Huawei Tablet M5, Huawei Enjoy Tablet, and other users will also usher in HarmonyOS. In other words, in the first half of next year, there will be nearly 100 smartphones, tablets, smart screens models that will support HarmonyOS 2.
Read Also:
Huawei will provide updates to Honor smartphones presented before April 1
HARMONYOS 2 GETS OVER 18 MILLION USERS IN THE FIRST TWO WEEKS
According to Aurora Mobile, in just 14 days, HarmonyOS 2 got over 18 million upgrades. The data from Aurora Mobile is for the period between June 2 and June 15. This number is the cumulative value for both internal beta and public beta. Specifically, the total number of users as of June 15 was 18.349 million.
HARMONYOS 2 USERS BY PERCENTAGE
As of now, HarmonyOS 2 upgrade partner shows that most of the users are male. Presently, 71.7% of upgrade users are male while 28.3% are female. In terms of age, 45.0% of HarmonyOS users are between 16-25 years old. In addition, 30.7% of users are 26-35 years old while 20.4% of users are 35-46 years old. This means that about 96.9% of HarmonyOS 2 users are below 46 years. In terms of specific models, the Huawei Mate 30 series is far ahead with 44.6%. This includes the Huawei Mate (30 22.5%), and Mate 30 Pro (22.1%). The Huawei P40 series accounts for 30.6%, including P40 Pro (17.9%), P40 (12.7%). We also have the Huawei Mate 40 Pro with 15.7%. These are the Huawei smartphone models that have most adopted the HarmonyOS 2 system.
Source: www.gizchina.com