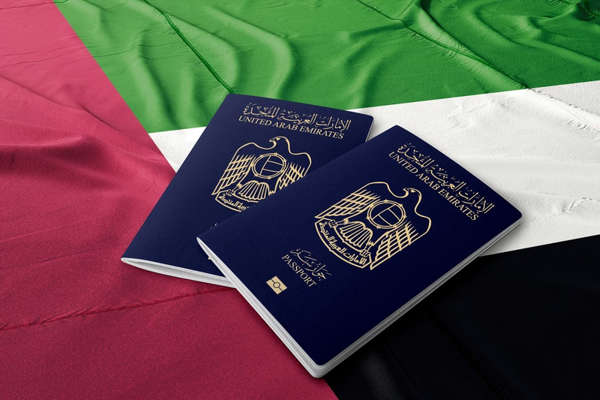 Dubai residents can now sponsor their friends or family in the country by applying for a three-month visit visa, Khaleej Times reported, citing residents and travel agencies.
The host is required to pay a refundable deposit of AED1,000 for the visa, the report said, adding that it could come up to 1,770 inclusive of typing charges.
The report added that individuals must apply for the 90-day visa online on the GDRFA website, via the mobile application or through an Amer typing centre, citing a travel agent.
This follows the many changes that the UAE Federal Authority for Identity, Customs and Ports Security (ICP) had announced in the past few weeks.
Last week, the ICP announced the implementation of a new package of 15 updates in the smart services system, according to a report by Emirates News Agency (WAM).
The slew of updates come as part of a plan to develop the services system in line with the latest developments, to meet the needs of customers, and to enhance the ability of the authority and the state to cross into the future.
The latest updates include:
The issuance of group family visas for tourism, treatment, and patient companionship, which are available for both single and multiple entries for a period of 60 days and 180 days.
Exemption of people of determination citizens from the fingerprinting requirement when applying for passport issuance, renewal, or replacement.
The visa extension service has also been expanded to allow a 30-day extension for one-time holders of 90-day visas, while prohibiting the renewal of residency visas that are valid for more than 6 months.
The updated smart services system also provides cancellation and amendment services for visa data in the accounts of Gulf Cooperation Council (GCC) citizens without Emirates ID.
Extension of visit visa of a relative or friend for single or multiple entries for a period of 30, 60, and 90 days in their accounts.
However, be warned as overstaying tourists could face absconding charges, fines and also be blacklisted by the UAE government.
Fines start from AED5,000 and can vary according to the emirate's jurisdiction. Tourists who arrive in Dubai, have a grace period of 10 days after their visa's expiry, however they must ensure that the exit the country from Dubai itself.
Absconding cases are charged when a tourist overstays their visa, as the travel agency faces trouble from the governing authority, a travel agent had earlier told Arabian Business.