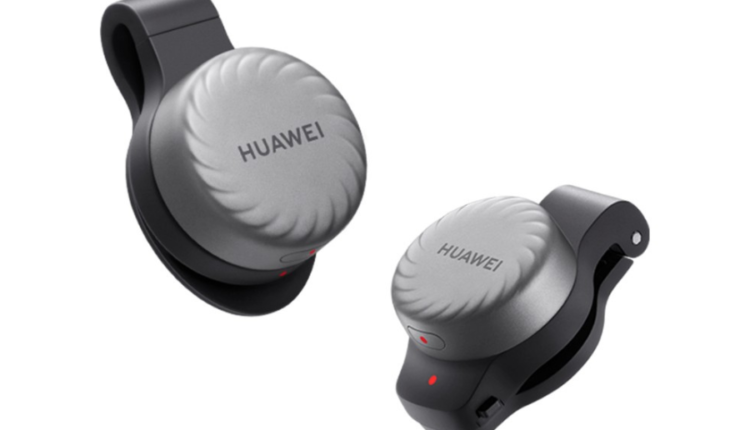 The Huawei
S-TAG professional exercise tracking device
is now available to pre-order in China. You can attach the tag to your clothes or bike to monitor your exercise when running or cycling. The Huawei TruSport system analyses the collected data, and you can use the insights to improve your performance, such as finding a better running posture.
The Huawei S-TAG has launched a professional exercise tracking device. The multi-use motion sensing tag can be used when cycling, employing a high-precision 9-axis sensor to track your ride. You can attach the S-TAG to the spoke of your bike's wheel, allowing you to monitor road conditions and their real-time impact.
Alternatively, you can use the S-TAG to track your running, wearing the device clipped onto your waistband or shoe laces. According to the company, you can use the gadget to monitor your running position and boost efficiency with scientific running posture analysis from the Huawei TruSport system. The device uses 13 running posture indicators, like balance and vertical stride ratio, for complete and accurate monitoring.
The S-TAG supports magnetic wireless fast charging, and the battery can last up to 30 days, assuming you run one hour a day, five days a week, or for 36 hours of continuous cycling. You can connect the S-TAG via Bluetooth 5.0 to your smartphone or smartwatch, such as the Huawei WATCH GT Runner. The lightweight gadget weighs 7.5 g (~0.3 oz) and measures 26 x 26 x 10.6 mm (~1.0 x 1.0 x 0.4-in).
You can pre-order the Huawei S-TAG Standard Edition and Elite Edition in China for 299 yuan (~US$44) and 499 yuan (~US$74), respectively. The core difference is that you can connect the Elite model to two devices, plus it comes with a bicycle spoke clip and storage bag.