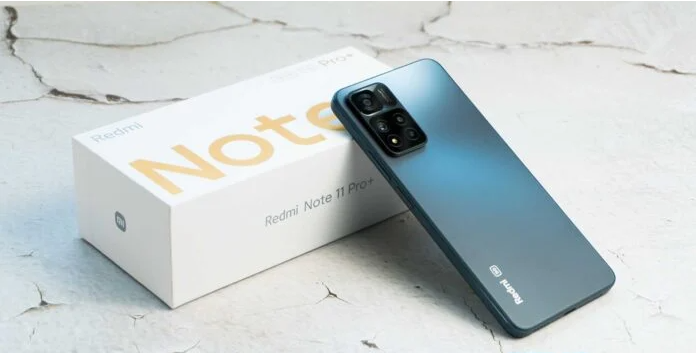 One of the biggest launches last month was the Redmi Note 11 Pro+ in China. The Redmi Note series has always been extremely popular among the young generation, and the latest lineup continues to bring forth impressive upgrades without a significant increase in the overall pricing. A highlight upgrade in the top-end model in the series, the Redmi Note 11 Pro Plus, turned out to be a flagship exclusive feature until now — 120W HyperCharge support. But there are a lot of other features to be excited about the new Redmi Note 11 Pro Plus.
Redmi Note 11 Pro Plus review:
Let's take a quick look at the phone in our Redmi Note 11 Pro Plus hands-on.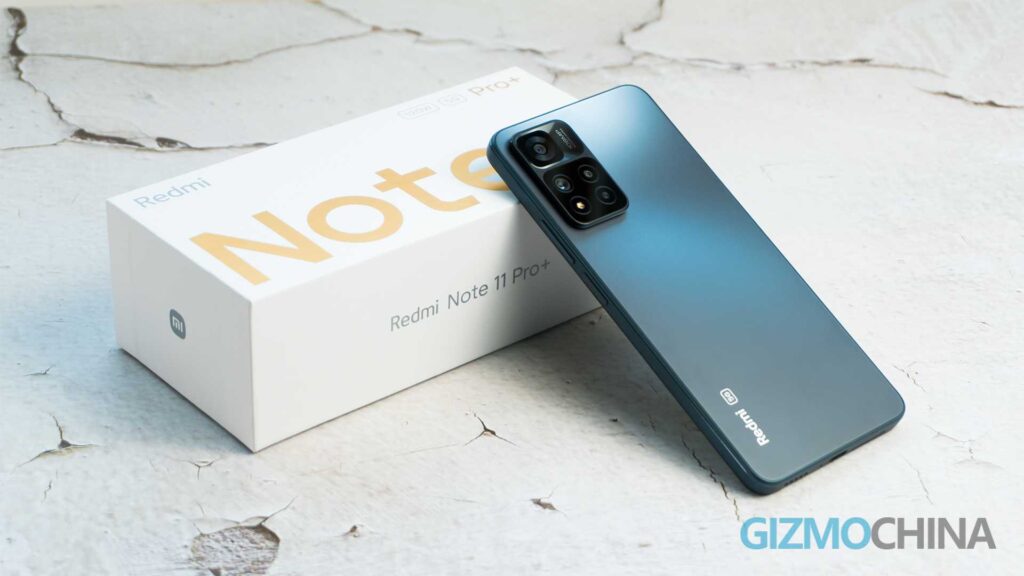 The Redmi Note 11 Pro Plus comes with a familiar design, especially when you look at its camera module. However, on closer inspection, you would realize that it's not exactly the same design as the previous generation model. The camera module gets larger sensors and their numbers have increased too. But overall, you get the same Redmi Note series vibe as its predecessors.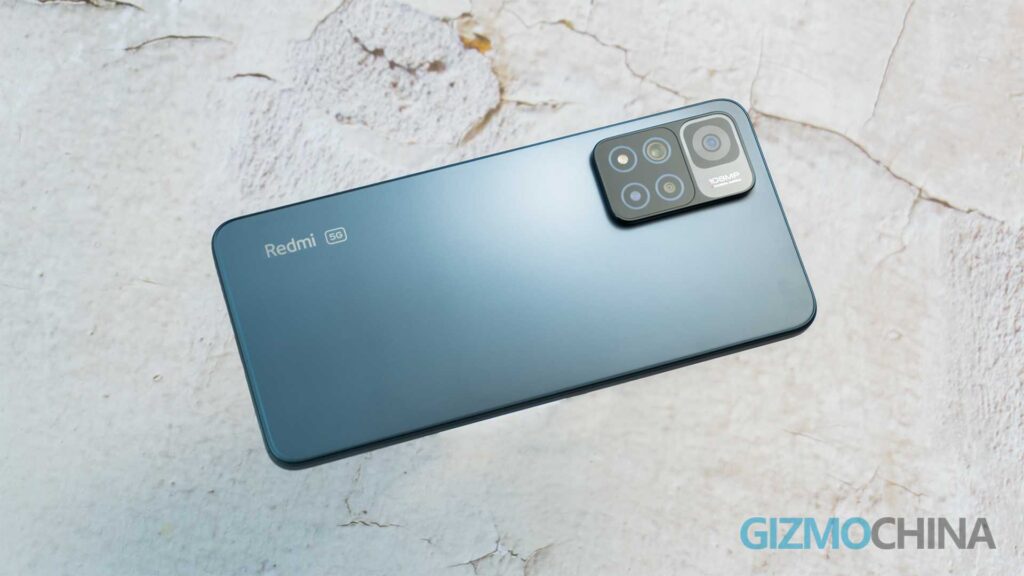 The new Redmi model is flatter at the back much like the iPhone models but of course, it doesn't feel as premium. The back is made out of AG frosted glass and has a better hands-on feel than the Redmi Note 10 Pro.
The Note 11 Pro Plus has also been upgraded in terms of functionality. It is not only equipped with NFC, IR blaster, and stereo dual speakers but also features an X-axis linear motor and a 3.5mm headphone jack. And the SIM tray also supports MicroSD card. In terms of design and functionality, the Note 11 Pro Plus is indeed an upgrade compared to the 10 Pro.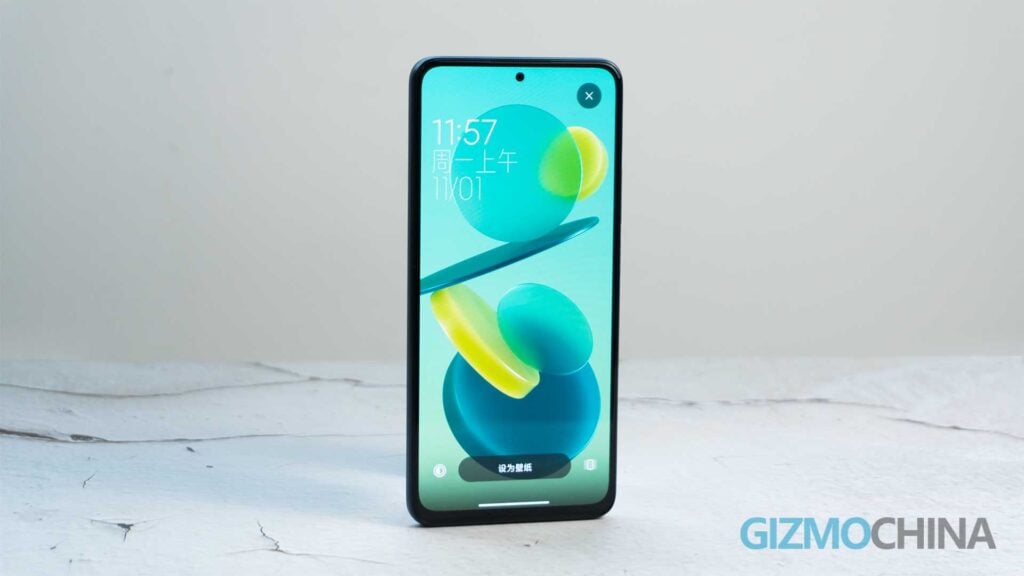 The Redmi Note 11 Pro Plus gets a new Samsung AMOLED panel with 120Hz refresh rate, one of the best in its price range. We tried playing an HDR video and the overall experience is an upgrade to its predecessor with excellent contrasts. However, instead of the latest generation of Corning Gorilla Victus Glass found on the 10 Pro, you now get a Corning Gorilla Glass. At first glance, we wouldn't say this display is perfect, but it's a really good screen for a phone that's affordable.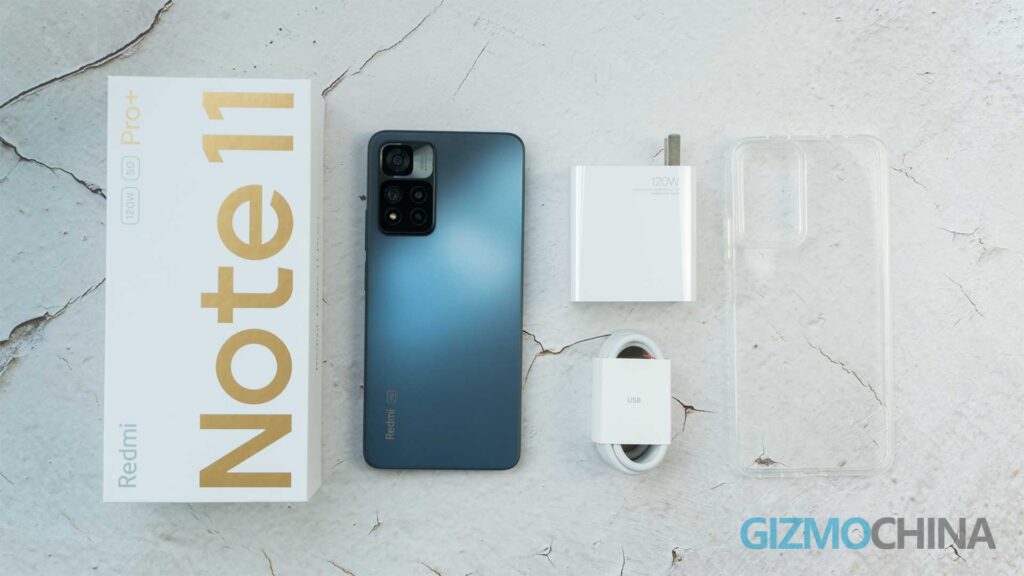 The JBL stereo speakers also sound good for a phone in this price range. And of course, 120W charging will ensure juicing up your phone will never be an issue. It takes just 10 minutes to charge to 76%, which practically should give you a day's worth of usage.
We'll take a closer look into the phone's performance, battery, and of course the cameras in our in-depth review soon. But for now, enjoy the hands-on images of the Redmi Note 11 Pro down below.
If you have any specific questions or features that you would like us to test out, feel free to share them in the comments.
By the way, in case you missed it, we are giving away one Redmi Note 11 Pro phone to a lucky Gizmochina reader. You can participate from the widget down below.
Source: www.gizmochina.com